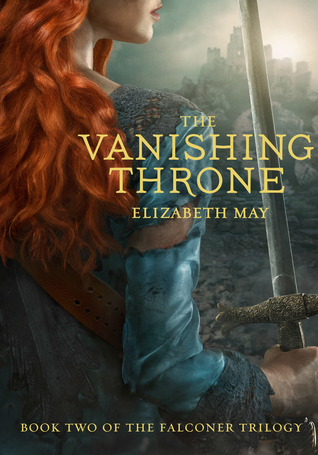 The Falconer, Book 2
Synopsis: Aileana Kameron, the Falconer, disappeared through the portal that she was trying to close forever. Now she wakes up in the fae world, trapped and tortured by the evil Lonnrach. With the help of an unexpected ally, Aileana re-enters the human world, only to find everything irrevocably changed. Edinburgh has been destroyed, and the few human survivors are living in an uneasy truce with the fae, while both worlds are in danger of disappearing altogether. Aileana holds the key to saving both worlds, but in order to do so she must awaken her latent Falconer powers. And the price of doing that might be her life.
Review:I really loved the first book of the series and it's true that I was waiting for the publication of the following to discover what the author had in store for us. However, I was initially a bit scared not to have as much appeal as I had for the previous one. It is often difficult to have a second volume equal to the first and, in the end, even though I am not really fancied, I really had a great time with the story.
As I said it took me some chapters to really get into the story but after a part of the book, I had a very nice time. We find again Aileana with a great pleasure, who must confront with her worst nightmares, continual tortures and that during three years. I also wonder how the woman managed to hold out as long in such conditions … But now, once rescued, our heroine realizes that the world she left behind her is far different from what she thought. Completely destroyed, she finds only ruins and a city totally devastated by war. That will be complicated enough for her to get back into this life she does not recognize anymore. It was quite touching to be the witness of the reunion between Aileana with some of her friends and especially with a certain Fae. Besides I found it fascinating to learn as much about the past of our characters and I confess that I did not expect at all to find some of the revelations. In any case, I loved to know as much and I am curious to see what happens now. Yes, because in view of the end of the story, we can only wait to find out more!
Our heroine is strongly changing in this second volume. She indeed will harden while the truth is exposed to her and that is not easy to accept. However, to save her friends, Aileana is ready to anything and even to put her life in play. It is touching to see her able to put them well up over what it might happen to her. But overall, she has to manage all the changes occurring in her life and I was curious to see all that.
You'll understand that despite a mixed beginning, I still had a great time with this book, and I'm curious as always to read more!