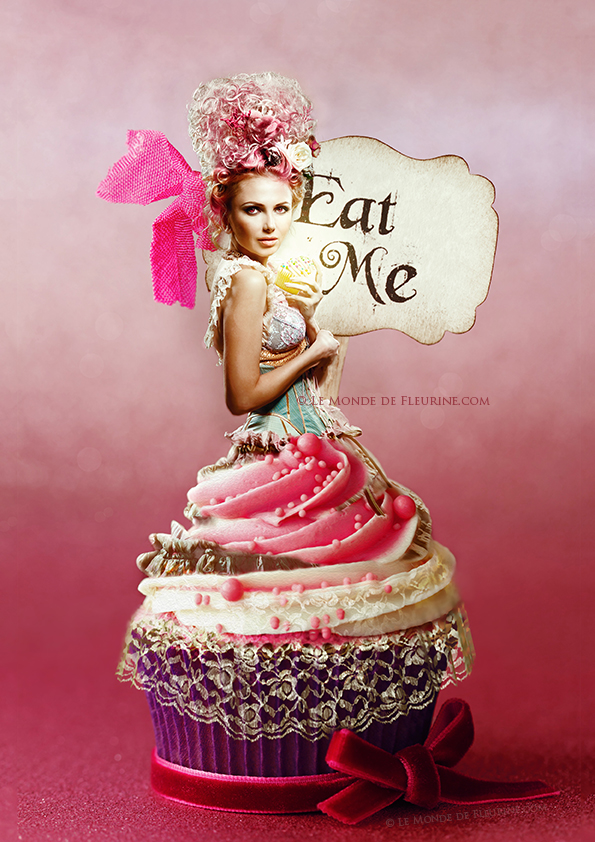 Nous sommes très heureuses d'accueillir Kristen Ashley sur le blog. Deux de ses romans de sa série Rock Chick sont sortis chez Milady et un prochain Mystery Man est à sortir chez Collection Infinity ! Merci à elle pour avoir répondu à ses questions.
---
We are very happy to welcome Kristen Ashley on the blog today! Thanks to her for answering our questions! If you haven't tried her books, go for them, they're awesome!
---
– Welcome on Between Dreams and Reality, can you introduce yourself in a few words?
Thank you for having me!
I'm Kristen Ashley, a New York Times bestselling author. I've published over sixty books, with some translated in a number of languages. My novels span a variety of different subgenres within the romance genre, including fantasy and paranormal. I live in the desert in Phoenix, Arizona. Though it's more I'm allowed to live here since my cat Starla doesn't pay the mortgage, but she does rule the roost!
– Another of your series is going to be released in French, how do you feel about that?
I'm delighted! Any writer wants to reach the widest audience they can with their work, but there's an extra special something about having your words translated into different languages. I studied French and Spanish from high school through college, so perhaps my fascination with languages not my own makes it extra special for me. Though, for my books in French, if they take off, it'll give me more excuses to travel there. Paris is my favorite city in the world and I'm looking forward to being back there in April of next year!
– You have many different series, if you had to choose one, which one would it be?
This is very hard. It's like trying to choose your favorite child. But I always answer my Rock Chick books. That was the series that started it for me. There is a lot of "me" in there, and it's a love letter to Denver, Colorado, where I spent twelve very happy years with a bevy of very good friends who became family.
– Do you have a preferred genre? You wrote many kinds of romance (comedy, suspens, contempory,…)?
I love many genres of books (and not only in the Romance category), and I love jumping around in genres within romance. The intense world-building of a fantasy lets my imagination take flight. But it's hard work, a lot of detail, you must keep track of everything, and you need to be very rich with descriptions. So once I get that fix, it's a relief to go back to contemporary and be in the "real" world. However, the real world doesn't let me take my flights of fantasy, so by the time I get back to one of those, I'm excited to dive in! It keeps things fresh and forces my brain to work in different ways that consistently challenge me.
– How do you imagine your stories? Do you know them from the start or do you invent
them little by little while you are writing them?
My stories come to me in a variety of different ways. It could be a film I've seen, a television show, a song I've heard, a man I notice walking down the street, an experience I've had. Then it just takes off and once it does, it's difficult to control. It's like a movie playing in my head and I need to type out what I see and hear while it's happening. But I'm also embodying the characters, so I'm feeling what they're feeling, laughing when they're laughing, smiling, crying. It's a very intense experience and I just go with the flow.
I tend to immerse myself totally in the process. I can write a novella in one to two weeks, a full novel in three to four. This means most everything in life doesn't get done, except writing the book. I even find it difficult to pull myself away to shower and wash my hair! And most of my food is delivered.
But it's a euphoric feeling. So much so, after a book is done, I have quite a bit of trouble pulling myself out and not immediately starting another book. The groceries have to be bought and the laundry done, so I try not to do that.
– Who is your favorite character ever?
Tex, from my Rock Chick books. He's based on a conglomeration of two people in my life, one of them my actual neighbor in Denver who was named Tex. He's loyal and simply himself, he has demons, and vulnerabilities, he's utterly hilarious, and he'd die for the ones he loves. He's perfection!
– You do a lot of self-publishing, do you prefer to publish this way?
As with jumping genres, I like all types of publishing (including publishing my books in audio with Audible). I love having control over my babies with independent publishing, having the final say in cover design and marketing. But I work in my home, in an office over a garage. It's a very insular existence. Thus it's wonderful to be able to work with a team in a publishing house, get fresh perspectives on promotional plans, not to mention have the onus off me to do a lot of the work (because releasing and promoting a book is a lot of work).
And it's nearly impossible to get my print books in bookstores unless I traditionally publish, and that's an important point of discoverability for readers. This means it's crucial to be a "hybrid" author (both traditional and independent) in order to be able to have the capacity to reach a wider audience.
– Did you expect your books to become that famous?
Nope. Not even a little bit. I had hopes that I'd be able to sell enough I could do it for a living, which, I think meant I had to sell around thirty to forty books a day. Now when you're starting out, this is A LOT. In the beginning, I was happy to sell a book a day and sometimes would only sell two to three in a week. I just hoped to find a small cadre of readers who enjoyed my voice and my unusual way of telling a story, breaking the "romance rules" and writing the stories that I, a romance reader since I was around twelve years old, wanted to write.
To be at a place where I've sold millions of books, repeatedly hit the bestseller lists, they've be translated in different languages and I would sell out events in minutes never entered my mind. It's exhilarating, but it's also humbling. I have a very dedicated fan base, a sisterhood of readers I call my Rock Chicks. And I am supremely grateful to them for their support and loyalty. It is very cliché to say I'm living my dream, but I absolutely am. And it's a beautiful thing.
– You are coming at RARE 2019 in Paris, is it your first time in France?
I've been to France twice, all trips to Paris. Even though I intend to stay there for a while outside RARE, I'll be doing Paris with some friends. I need to venture further afield in France, but honestly, I adore Paris so much, there is so much to do and discover and just let sink in, I'm not surprised I can't find the time to branch out. One day I will. For certain.
– Do you have some new projects, can you tell more about that?
I've just been in a writing frenzy to finish up my next three projects, in other words, I've been immersed in romance now for a few months and it's been awesome! I'll be publishing the next in my Chaos series, Wild Like the Wind on July 31.
I'll also be introducing a new venture this autumn, an anthology of novellas and short stories called Loose Ends. I have a number of characters I've introduced in previous books that my readers wanted to see have happy endings. So a few of them got those! And being an avid reader myself, one of the things that's always frustrating when you read a book you love is that it ends. 😊  To give myself, and my readers, more time with some favorite characters, I wrote a few short stories to go back to some of my leading ladies and their men so we can check in and see how they're doing. I'm excited about this and hope it's very popular in order that I can do more of these in the future!
And last, I'll be finishing up my Chaos series and Moonlight and Motor Oil series in early 2019 with Rush and Rebel's story (Free, the finale to Chaos) coming in January 2019 and Addie and Toby's story (tentatively titled The Slow Burn, the finale to Moonlight and Motor Oil) released in April or May of next year.
Lots of goodness to come!
Okay, that was fun! Thank you for having me!
And Rock On!
---
Bienvenue sur Between Dreams and Reality, pouvez-vous vous présenter en quelques mots ?
Merci de m'avoir invitée !
Je suis Kristen Ashley un auteur bestseller du New York Times. J'ai publié plus de soixante romans, et certains sont traduits dans plusieurs langues. Mes romans proposent une variété de sous-genres dans la romance, incluant la fantasy et le surnaturel. Je vis dans le désert à Phoenix, Arizona. Même j'ai plutôt l'autorisation d'y vivre puisque mon chat Starla ne paye pas le loyer, mais elle gouverne l'ensemble.
Une autre de vos séries va sortir en Français, comment vous sentez-vous à ce sujet ?
Je suis ravie ! Tout écrivain veut parvenir à avoir la plus grande audience possible avec son travail, mais il y a toujours un petit quelque chose spécial en plus quand vos mots sont traduits dans une autre langue. J'ai étudié le Français et l'Espagnol au lycée et jusqu'à la fac, alors peut-être que ma fascination pour les langues étrangères rend cela encore plus spécial. Et puis, s'ils marchent, cela me donnera plus d'excuses pour venir. Paris est une de mes villes préférées dans le monde, et j'ai hâte d'être là en avril prochain. 
Vous avez différentes séries, si vous deviez en choisir une, laquelle serait-ce ?
C'est très difficile. C'est comme essayer de choisir entre vos enfants. Mais je répondrai toujours les romans Rock Chick. C'est la série avec laquelle j'ai commencé. Il y avait beaucoup de "moi" dedans, et c'est une lettre d'amour pour Denver, Colorado, où j'ai passé douze de mes plus belles années avec une bande de très bons amis qui sont devenus une famille.
Avez-vous un genre préféré ? Vous avez écrit beaucoup de genres de romances (comédie,
suspenses, contemporain ….) ?
J'aime beaucoup de genres de romans (et pas seulement dans la romance), et j'adore sauter dans les genres de la romance. La construction intense des mondes en fantasy permet à mon imagination de s'envoler. Mais c'est difficile, beaucoup de détails qu'il faut garder en tête pour tout, et il faut avoir des descriptions riches. Alors une quoi c'est fait, c'est un soulagement de retourner au contemporain et être dans un monde « réel ». Cependant, le monde réel ne me laisse pas m'envoler comme la fantasy, alors de temps en temps je change, et je suis toujours contente de me plonger dedans. Cela rend les choses fraiches et force mon esprit à travailler de différentes façons qui sont des défis permanents.
Comment imaginiez-vous vos histoires ? Les connaissez-vous dès le début ou les inventez-vous petit à petit en les écrivant 
Mes histoires me viennent de différentes façons. Cela peut être un film que j'ai vu, une série télé, une chanson que j'ai entendue, un homme que je remarque en marchant dans la rue, une expérience que je lis. Et ensuite, ça part, et quand c'est le cas, c'est difficile à contrôler. C'est comme si un film se passait dans ma tête et j'ai besoin de l'écrire pour voir et entendre ce qu'il va se passer. Mais j'incarne aussi les personnages, alors je ressens ce qu'ils ressentent, je ris quand ils rient, sourient, pleurent. C'est une expérience très intense, et je me laisse porter par le flow.
J'ai l'habitude de m'immerger complètement pendant le procédé. Je peux écrire une nouvelle en une ou deux semaines, un roman entier en trois ou quatre. Ca veut dire que je ne fais rien dans la vie à part écrire un livre. Je trouve cela difficile de me sortir de l'écriture pour me doucher ou me laver les cheveux ! Et presque toute ma nourriture est livrée.
Mais c'est un sentiment euphorique. Tellement qu'après la fin d'un roman, j'ai du mal en sortir et ne pas recommencer tout de suite un autre livre. Les courses doivent être faites et les machines aussi, alors j'essaie de ne pas le faire.
Quel est votre personnage préféré ?
Tex, de la série Rock Chick. Il est basé sur une conglomération de deux personnes de ma vie, une est en fait un voisin à Denver qui s'appelait Tex. Il était loyal et simplement lui-même, il avait des démons et était vulnérable, il était vraiment très drôle, et il serait mort pour ceux qu'il aime. Il est parfait !
Vous faîtes beaucoup d'auto-édition, préférez-vous publier de cette façon ?
Comme pour les sauts dans les genres, j'aime différentes façons de publier (cela inclut l'édition de mes livres en audio par Audible). J'aime avoir le contrôle sur mes bébés avec l'auto-publication, avoir le dernier mot sur les couvertures et le marketing. Mais je travaille à la maison, dans un bureau au-dessus d'un garage. C'est une existence très insulaire. Donc c'est génial de pouvoir travailler avec une équipe d'une maison d'édition, d'avoir de nouvelles perspectives et des plans de promotions, sans mentionner ne pas devoir faire tout le boulot (parce que sortir et promouvoir un livre reste beaucoup de travail).
C'est pratiquement impossible d'avoir mes livres imprimés dans les librairies sauf si c'est une l'édition traditionnelle, et c'est un point important pour que les lecteurs les découvrent. C'est donc crucial d'être un auteur hybride (à la fois traditionnel et indépendant) pour être capable de partager à un plus large public.
Vous attendiez-vous à devenir aussi connue ?
Non. Pas même un peu. J'avais espoir de vendre assez pour en vivre, ce qui, voulait dire que je devais vendre autour de trente ou quarante livres au jour. Maintenant, quand je regarde, c'était vraiment ENORME. Au début, j'étais contente de vendre un livre par jour, et parfois, j'en vendais seulement trois en une semaine. J'espérais juste trouver un groupe de lecteurs qui aiment ma voix et ma façon différente de dire une histoire, en cassant les codes de la romance et en écrivant des histoire qu'en tant que lecteurs de romance depuis que j'avais douze ans, je  voulais écrire.
Etre dans un endroit où j'ai vendu des millions de livres, été dans les listes des hits de bestsellers, où ils ont été traduits dans différentes langues et que je vende en quelques minutes lors des évènements ne m'a jamais traversé l'esprit. C'est génial et ça rend humble. J'ai une fan base vraiment engagée, des sœurs de lectures que j'appelle mes Rock Chicks. Je suis vraiment reconnaissante pour leur support et loyauté. C'est très cliché de dire que je vis mon rêve, mais c'est le cas. C'est merveilleux.
Vous venez à RARE en 2019, est-ce votre première fois en France ?
Je suis venue deux fois en France, à paris. Même si je souhaite y rester un peu plus longtemps en dehors de RARE, je visiterai Paris avec des amis. J'ai besoin de découvrir plus de la France, mais honnêtement, j'aime tellement Paris, il y a tellement à faire et à découvrir que je me laisse immerger, je ne serai pas surprise si je ne trouve pas le temps de faire autre chose. Un jour je le ferai. C'est sûr.
Avez-vous de nouveaux projets ? Pouvez-vous nous en dire plus à ce sujet ?
J'étais dans une frénésie d'écriture pour finir mes trois prochains projets, en d'autres mots, j'étais immergée dans une romance pendant les derniers mois et c'était génial ! Je vais publier le prochain roman de ma série Chaos, Wild Like the Wing, le 31 Juillet.
Je vais proposer une nouvelle aventure cette automne, une anthologie de nouvelles et histoires courtes appelée Loose Ends. J'ai plusieurs personnages que j'ai introduits dans les romans précédents dont mes lecteurs voulaient connaitre les happy endings. Alors il y en aura quelques-unes ! Et étant une grande lectrice moi-même, une des choses les plus frustrantes c'est quand vous lisez un livre que vous adorez et qu'il se finit. 😊 Pour me donner à moi et à mes lecteurs, plus de temps avec mes personnages préférés, j'ai écrit quelques histoires courtes pour revoir certains de mes ladies et leurs hommes pour voir comment ils vont. Je suis excitée à cause de cela et j'espère qu'il aura du succès pour en faire plus dans le futur.
Et dernièrement, je suis en train de finir ma série Chaos et Moonlight and Motor Oil qui sortira début 2019 avec les histoires de Rush et Rebel (Free, le final de Chaos) à sortir en Janvier 2019 et l'histoire de Addie et Toby (titre provisoire : The Slow Burn, le final de Moonlight and Motor Oil), à sortir en Avril ou Mai l'an prochain.
Plein de belles choses à venir.
Ok, c'était super. Merci de m'avoir invitée !
Et Rock On.