Stacking the Shelves is a meme hosted by Tynga's Reviews
Tout est sous contrôle (Olympe McQueen, 1) – Sophie Henrionnet
Olympe a 38 ans, un emploi de photographe culinaire qui ne lui plaît qu'à moitié, une fille de dix ans bien plus mature qu'elle, une famille déjantée, des copines délurées et un ex-mari, Bertrand, qui l'appelle chaton. Et comble de tout, elle vient de perdre son job ! Elle supplie son meilleur ami Hugo, qui tient une agence de détectives spécialisée dans les arnaques à la sécurité sociale, aux assurances et aux entreprises, de l'embaucher. Faisant valoir son expérience de photographe, elle réussit à intégrer l'équipe de détectives à une condition : elle ne devra s'occuper que des affaires les plus simples, les planques ne nécessitant pas de filatures. Bien entendu Olympe n'est pas assez sage…
Côté coeur, ça balance entre Vincent Novak, son collègue aussi sexy que bourru, et Ben, son ami flic, ce qui n'est pas de tout repos non plus ! Mais que va-t-il se passer quand les cadavres commencent à s'accumuler et que l'on cherche à l'éliminer à son tour ?
The Memory Book – Lara Avery
On me dit que ma mémoire ne sera plus jamais la même, que je vais commencer à oublier des choses. Au début juste quelques-unes, mais ensuite beaucoup plus. Alors je t'écris, cher futur moi, pour que tu te souviennes !
Sam a toujours eu un plan : sortir première du lycée et filer vivre à New York. Rien ne l'en empêchera – pas même une anomalie génétique rare qui, lentement, va commencer à lui voler ses souvenirs, puis sa santé. Désormais, ce qu'il lui faut, c'est un nouveau plan.
C'est ainsi que naît son projet : ce sont les notes qu'elle s'envoie à elle-même dans le futur, la trace des heures, petites et grandes, qu'elle vit. C'est là qu'elle consignera chaque détail proche de la perfection de son premier rendez-vous avec son amour de toujours, Stuart. Le but ? Contre toute attente, contre vents et marées : ne rien oublier.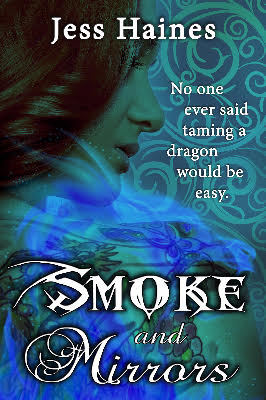 Smoke and Mirrors – Jess Haines
A girl who uses her illusions to fool the world into thinking she's just like all the other magi.
A dragon who sees through her lies.
Together they just might survive a world that wants to control or destroy them both.
Kimberly may wield ultimate cosmic power, but even a mage has to pay the rent. No one will hire her for her magic talents until she's got the credentials, so she's stuck in a crappy rent controlled apartment with her mother, yearning for treats she can't afford at her part time job in a café, counting down the days until she graduates the secret Blackhollow Academy school for magi. Only then will she have the certificate she needs to land her dream job in a coven.
The problem? She needs a familiar to graduate.
As an illusionist, she doesn't have the ability to summon or create a familiar of her own. Her only option is to convince a supernatural creature to let her bind it instead. Since having a powerful Other at her beck and call would guarantee her a place in a coven after she graduates—and legendary treasure hoards are an added bonus—she thinks binding a dragon as her familiar will solve all her problems…
Because sometimes a girl needs a dragon, not a knight….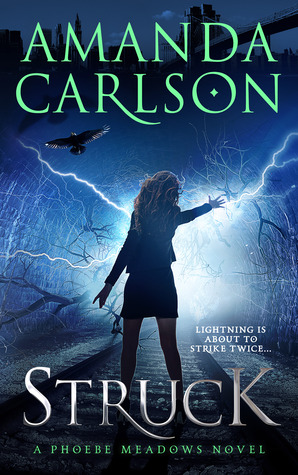 Struck (Pheobe Measows, 1) – Amanda Carlson
When Phoebe Meadows gets struck by a strange light in the stockroom of Macy's, life as she knows it flies out the window. As if being hit by lightning isn't bad enough, she's accosted in the subway by a man with a missing hand, arrives home to find a raven on her kitchen counter, and her neighbor, Ingrid, shows up dressed like a gladiator hell-bent on protecting her.
Before Ingrid can shuttle her to safety, Phoebe is kidnapped and tossed into one of the Nine Worlds where she's quickly forced to come to terms with what she is: A valkyrie. The only problem is, she has no idea what that means.
After a narrow escape, she finds an unlikely ally in Loki's son, Fenrir. Together the valkyrie and the wolf must battle their way back to New York City and reach the valkyrie stronghold where Ingrid is waiting for her. But with danger and obstacles at every turn, she might not live long enough to learn the full truth about who and what she really is…
Red Right Hand (Red Right Hand, 1) – Levi Black
Charlie Tristan Moore isn't a hero. She's a survivor. On a night when her demons from the past are triggered, she arrives home to something even more harrowing-an attack by three monstrous skinhounds, creatures straight out of nightmares. She fights but is outmatched. Just as hope seems lost, in sweeps The Man In Black, a rescuer even more monstrous and unlikely, dressed in a long, dark coat that seems to have a life of its own and with a black-bladed sword held in his terrible, red right hand.
Her rescue comes at a cost. She must become his new Acolyte and embrace a dark magick she never knew she had inside her. To ensure she gives it her all, he takes her friend and possible love, Daniel, in thrall as a hostage to her obedience. The Man in Black, a Lovecraftian chaos god, claims to be battling his brethren gods, other horrors who are staging an incipient apocalypse. But is he truly the lesser of all evils or merely killing off the competition? Either way, will Charlie be strong enough to save herself, Daniel, and possibly the entire world?
The Trensference Engine – Julia Verne St John
A fantastical steampunk novel of magic and machines set in an alternate 1830s London.
Madame Magdala has settled comfortably into her new life in London, as the proprietress of the Book View Café, a coffee shop and extensive library. Her silent partner is Ada Lovelace, who will one day become the world's first computer programmer—but who now is simply the young woman for whom Madame Magdala was a nursery maid.
Ten years ago, Ada's father, Lord Bryon, was known as a great writer. But few knew of his powers as a necromancer. Upon his death, his devoted followers tried to repair the Transference Engine—a device that would allow Byron's soul to claim the body of its choice. Magadala, along with Mary Godwin—a.k.a. Mary Wollstonecraft Shelley—had to stop them.
While the original Transference Engine was destroyed, they were unsure whether they truly stopped Bryon and his followers. Together, they fled to safety in London, and built new futures for themselves.
Now, Magdala and Mary care for the Book View Café's community, leading fashion, following gossip, and reading the latest periodicals. But when members of the café's community mysteriously disappear, and rumors of a threat of royal assassinaton grow, Magdala finds herself with new mysteries to solve. The more she learns, the clearer it becomes that this is the same mystery returned—the Transference Engine is back with a vengeance.
The Sight (Devil's Isle, 2) – Chloe Neill
The paranormal war that engulfed New Orleans seven years ago is over. But the battle for the city is just beginning . . .
Claire Connolly is a Sensitive, infected with magic when the Veil that divides humanity from the world beyond fell. Magic can easily consume and destroy a Sensitive, and if Claire's secret is discovered she'll be locked into the walled district of Devil's Isle along with every other Paranormal left in the city.
Bounty hunter Liam Quinn discovered Claire's secret, but refused to turn her in. Together they saved New Orleans from the resurgence of magic that nearly destroyed it. But now a dangerous cult is on the rise, and it will take both Claire and Liam—and magical allies within Devil's Isle's towering walls—to defeat the occult threat before magic corrupts them both…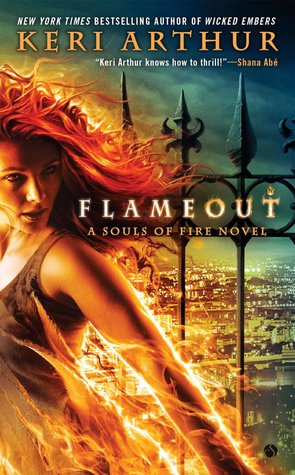 Flameout (Souls of Fire, 3) – Keri Arthur
Emberly and her red hot partner, Jackson, have hit an impasse in their battle against the crazed humans infected by a plague-like virus derived from vampire blood. Their quest to unearth the leader of the group leads them into an ambush—and leaves Emberly at odds with her former lover, Sam, who's pressuring her to join his Paranormal Investigations Team.
To make matters worse, three local witches have been kidnapped—and if their spells fall into the wrong hands, Emberly's powers could end up smothered. With time ticking until the virus consumes the world, Emberly and Jackson must race to save the witches, find a cure, and smoke out their nemesis—or go down in a blaze of glory…
Once a soldier (Rogues Redeemed, 1) – Mary Jo Putney
Rogues Redeemed
As heir to a title and great wealth, Will Masterson should have stayed home and tended his responsibilities. Instead he went to war. Now, after perilous years fighting the French, he intends his current mission to be his last. But all his plans are forgotten when he arrives in the small mountain stronghold of San Gabriel and meets her.
Knowing herself to be too tall, strong, and unconventional to appeal to a man, Athena Markham has always gloried in her independence. But for the first time in her life, she finds a man who might be her match.
Two of a kind, too brave for their own good, Athena and Will vow to do whatever it takes to vanquish San Gabriel's enemies. For neither will back down from death, and only together can they find happiness and a love deeper than any they'd dared imagine…
Deceived (Dark Alliance, 1) – Kate Serine
Luke Rogan's assignment is simple: secure young Elijah Scoffield and his mother and bring them back to headquarters–just an ordinary mission for an operative of the Dark Alliance. But Elijah is no ordinary kid. He's the grandson of one of the country's most influential politicians–a man privy to the Alliance's most valuable secrets, including its centuries-long connection to the Knights Templar. And someone else is attempting to capture the boy–someone who's proven he doesn't give a damn about collateral damage. . .
Heartbroken at the lies that tore her world apart, Sarah Scoffield will do anything to protect her son–even if that means teaming up with a deadly stranger. But Sarah soon finds herself falling in love with her dark hero. And as danger stalks ever closer, the fiery desire that claims them awakens in Sarah passions she'd thought dead and buried long ago. . .