Stacking the Shelves is a meme hosted by Tynga's Reviews
Sonata – Emily Musso
Amy est une jeune fille de 16 ans tourmentée par le départ de son père. Elle vit avec sa mère à Peckham, un quartier populaire de Londres où elle consacre son temps à son groupe de rock.
Passionnés de musique, Amy, Damian et Tyler rêvent de remporter le prochain GLK Tremplin Rock, un concours qui leur permettrait d'enregistrer un album dans le studio d'une grande maison de disques. Mais c'est sans compter l'arrivée d'Owen, un jeune Écossais audacieux qui s'amuse à semer le trouble.
Malgré une adolescence palpitante, Amy ne parvient pas à s'épanouir.
Hantée par de terribles cauchemars, traquée par les ombres, la jeune fille tente de comprendre ce qui lui arrive, mais elle va se heurter à de lourds secrets.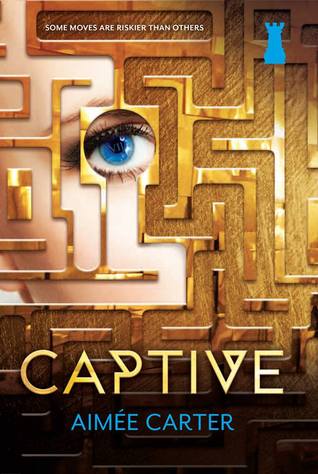 Captive (The Blackcoat Rebellion, 2) – Aimée Carter
For the past two months, Kitty Doe's life has been a lie. Forced to impersonate the Prime Minister's niece, her frustration grows as her trust in her fake fiancé cracks, her real boyfriend is forbidden and the Blackcoats keep her in the dark more than ever.
But in the midst of discovering that her role in the Hart family may not be as coincidental as she thought, she's accused of treason and is forced to face her greatest fear: Elsewhere. A prison where no one can escape.
As one shocking revelation leads to the next, Kitty learns the hard way that she can trust no one, not even the people she thought were on her side. With her back against the wall, Kitty wants to believe she'll do whatever it takes to support the rebellion she believes in—but is she prepared to pay the ultimate price?
The Seventh Sigil (The Dragon Brigade, 3) – Margaret Weis & Robert Krammes
Margaret Weis and co-author Robert Krammes bring the enthralling Dragon Brigade trilogy to a thrilling conclusion in The Seven Sigil, a sweeping novel of worldwide war and personal redemption.
Five hundred years ago, a clan of rebels was banished to the bottom of the enchanted world of Aeronne; ever since, these Bottom Dwellers have sought revenge, and now they are waging all-out war on the rest of humanity. Their deadly "contramagic" beams  destroy buildings and attack naval airships, and their demonic drumming brings terrible storms and disrupts the magic of the people and dragons Above. The attack of their full contramagic power will create a magical armageddon.
In an effort to prevent further death, Captain Stephano de Guichen leads the Dragon Brigade, taking the fight to the Bottom. But strength of arms alone will not be enough to conquer their foe.
As the Bottom Dwellers' blood magic eats away at the world, those Above realize their only possible defense lies in the heretical secrets of contramagic. Loyal priests must decide whether to protect the Church, or risk its destruction in pursuit of the truth.
Only the Dragon Brigade can prevent an endless dark age. Their epic battle will test the mettle of those thrown into the breach, and determine the fate of this magical world.
 Silverblind (Ironskin, 3) – Tina Connolly
The final book in this series will jump forward 18 years and feature Dorie, Jane's young charge from Ironskin.
18 years later . . .
Dorie Rochart has been hiding her fey side for a long time. Now, finished with University, she plans to study magical creatures and plants in the wild, bringing long-forgotten cures to those in need. But when no one will hire a girl to fight basilisks, she releases her shapechanging fey powers–to disguise herself as a boy.
While hunting for wyvern eggs, she saves a young scientist who's about to get steamed by a silvertail– and finds her childhood friend Tam Grimsby, to whom she hasn't spoken in seven years. Not since she traded him to the fey. She can't bear to tell him who she really is, but every day grows harder as he comes to trust her.
The wyverns are being hunted to extinction for the powerful compounds in their eggs. The fey are dying out as humans grow in power. Now Tam and Dorie will have to decide which side they will fight for. And if they end up on opposite sides, can their returning friendship survive?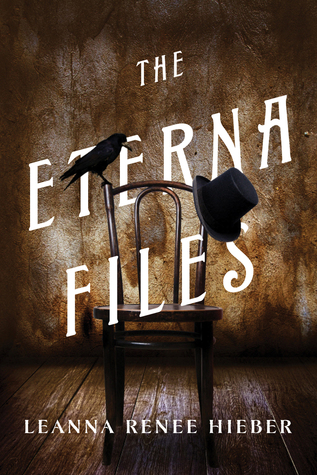 The Eterna Files – Leanna Renee Hieber
Imagine The X-Files meets Jim Butcher's Harry Dresden series and set in Victorian London and New York City–welcome to The Eterna Files, written by Leanna Renee Hieber, "the brightest new star in literature"(True-Blood.net)
London, 1882: Queen Victoria appoints Harold Spire of the Metropolitan Police to Special Branch Division Omega. Omega is to secretly investigate paranormal and supernatural events and persons. Spire, a skeptic driven to protect the helpless and see justice done, is the perfect man to lead the department, which employs scholars and scientists, assassins and con men, and a traveling circus. Spire's chief researcher is Rose Everhart, who believes fervently that there is more to the world than can be seen by mortal eyes.
Their first mission: find the Eterna Compound, which grants immortality. Catastrophe destroyed the hidden laboratory in New York City where Eterna was developed, but the Queen is convinced someone escaped—and has a sample of Eterna.
Also searching for Eterna is an American, Clara Templeton, who helped start the project after the assassination of Abraham Lincoln nearly destroyed her nation. Haunted by the ghost of her beloved, she is determined that the Eterna Compound—and the immortality it will convey—will be controlled by the United States, not Great Britain.