Stacking the Shelves is a meme hosted by Tynga's Reviews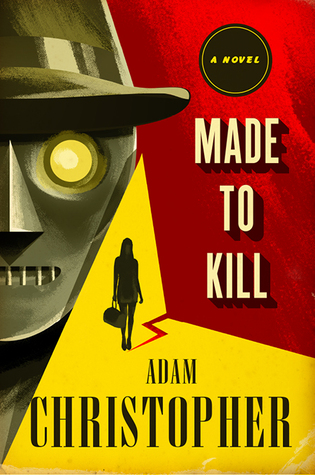 Made to Kill (The LA Trilogy, 1) – Adam Christopher
It was just another Tuesday morning when she walked into the office–young, as I suspected they all might be, another dark brunette with some assistance and enough eye black to match up to Cleopatra. And who am I? I'm Ray, the world's last robot, famed and feared in equal measure, which suits me just fine–after all, the last place you'd expect to find Hollywood's best hit man is in the plain light of day.
Raymond Electromatic is good at his job, as good as he ever was at being a true Private Investigator, the lone employee of the Electromatic Detective Agency–except for Ada, office gal and super-computer, the constant voice in Ray's inner ear. Ray might have taken up a new line of work, but money is money, after all, and he was programmed to make a profit. Besides, with his twenty-four-hour memory-tape limits, he sure can keep a secret.
When a familiar-looking woman arrives at the agency wanting to hire Ray to find a missing movie star, he's inclined to tell her to take a hike. But she had the cold hard cash, a demand for total anonymity, and tendency to vanish on her own.
Plunged into a glittering world of fame, fortune, and secrecy, Ray uncovers a sinister plot that goes much deeper than the silver screen–and this robot is at the wrong place, at the wrong time.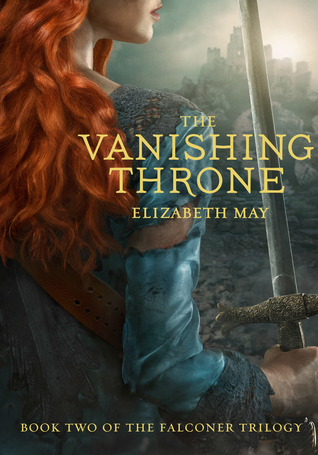 The Vanishing Throne (The Falconer, 2) – Elizabeth May
The second book in the Falconer trilogy is packed with surprises and suspense.
Aileana Kameron, the Falconer, disappeared through the portal that she was trying to close forever. Now she wakes up in the fae world, trapped and tortured by the evil Lonnrach. With the help of an unexpected ally, Aileana re-enters the human world, only to find everything irrevocably changed. Edinburgh has been destroyed, and the few human survivors are living in an uneasy truce with the fae, while both worlds are in danger of disappearing altogether. Aileana holds the key to saving both worlds, but in order to do so she must awaken her latent Falconer powers. And the price of doing that might be her life.
Rich with imaginative detail, action, fae lore, and romance, The Vanishing Throne is a thrilling sequel to The Falconer.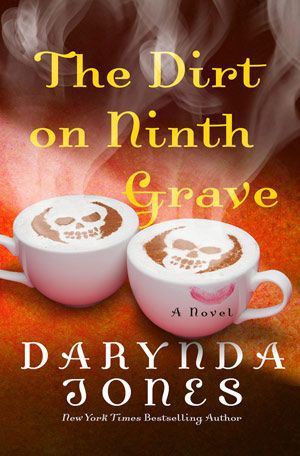 The Dirt on Ninth Grave (Charley Davidson, 9) – Darynda Jones
In a small village in New York lives Jane Doe, a girl with no memory of who she is or where she came from. So when she is working at a diner and slowly begins to realize she can see dead people, she's more than a little taken aback. Stranger still are the people entering her life. They seem to know things about her. Things they hide with lies and half-truths. Soon, she senses something far darker. A force that wants to cause her harm, she is sure of it. Her saving grace comes in the form of a new friend she feels she can confide in and the fry cook, a devastatingly handsome man whose smile is breathtaking and touch is scalding. He stays close, and she almost feels safe with him around.
But no one can outrun their past, and the more lies that swirl around her—even from her new and trusted friends—the more disoriented she becomes, until she is confronted by a man who claims to have been sent to kill her. Sent by the darkest force in the universe. A force that absolutely will not stop until she is dead. Thankfully, she has a Rottweiler. But that doesn't help in her quest to find her identity and recover what she's lost. That will take all her courage and a touch of the power she feels flowing like electricity through her veins. She almost feels sorry for him. The devil in blue jeans. The disarming fry cook who lies with every breath he takes. She will get to the bottom of what he knows if it kills her. Or him. Either way.