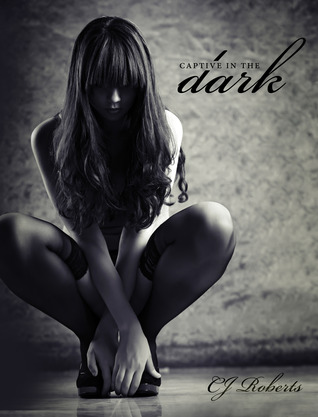 The Dark Duet, Book 1
Synopsis: Caleb is a man with a singular interest in revenge. Kidnapped as a young boy and sold into slavery by a power-hungry mobster, he has thought of nothing but vengeance. For twelve years he has immersed himself in the world of pleasure slaves searching for the one man he holds ultimately responsible. Finally, the architect of his suffering has emerged with a new identity, but not a new nature. If Caleb is to get close enough to strike, he must become the very thing he abhors and kidnap a beautiful girl to train her to be all that he once was.

Eighteen-year-old Olivia Ruiz has just woken up in a strange place. Blindfolded and bound, there is only a calm male voice to welcome her. His name is Caleb, though he demands to be called Master. Olivia is young, beautiful, naïve and willful to a fault. She has a dark sensuality that cannot be hidden or denied, though she tries to accomplish both. Although she is frightened by the strong, sadistic, and arrogant man who holds her prisoner, what keeps Olivia awake in the dark is her unwelcome attraction to him.

WARNING: This book contains very disturbing situations, dubious consent, strong language, and graphic violence.
Review: I do not usually read this kind of books that deals with very sensitive topics such as mistreatment of women, sexual slavery etc. That is really not my cup of tea so I was feeling apprehensive before starting this novel. But I confess that my curiosity was still stronger than the rest and after reading so many positive reviews about this book, I thought, "Why not? Let's try, we'll see!"
It is sure that Captive in the Dark remains to me a pretty intense reading as it is the first "dark romance" novel I read so I was a little bit surprised because I was not used to this kind of books. Indeed the atmosphere is very dark and oppressive. In this is a novel we have two point of view. For Livvie (the captive) the author uses the first person point of view and for Caleb (the abductor) the third person. The passages to Livvie's perspective are quite disturbing and almost unbearable. Livvie will indeed be a victim of particularly abject violence and this starting from the beginning of the book.
This book is a suffocating story behind closed doors. The balance of power is created between the persecutor and his victim. Despite all she endures, Livvie is a young woman very strong mentally. She even manages sometimes to rebel and to stand up to Caleb. Then, little by little, her feelings become quite confused, everything becomes blurred in her head. Therefore, a special and disturbing relationship starts between these two characters. It was quite strange but at the same time, the author describes here very well the Stockholm syndrome.
As for Caleb, he is a very complex character, tortured and obsessed with revenge. He is also very unpredictable: sometimes he is cruel and ruthless, sometimes he is affectionate and concerned about the well-being of his captive. At first we hate him because of the evil things he does to Livvie and despite everything, C.J. Roberts manages to make us change our minds about this character. The reader even ends up to feel sympathy for this man certainly attractive but very dangerous. Although they were predictable, the revelations about him are atrocious. We finally understand his actions, his ultimate goal and his thirst for revenge.
In the end, even if the hardness of some scenes disturbed me a little, I must say that I devoured this novel. Once again, I will say it was an intense reading, something that may leave traces. But it was a good read. I was curious to know what would happen to Livvie: if she would avoid the terrible fate that Caleb had reserved for her. What I liked the most in this book is that it is well written. Even the harshest scenes are well written. There are many descriptions and details but without falling into vulgarity. The author's writing is fluid and addictive throughout the book. Captive in the Dark ends on a cliffhanger that left me a bit dissatisfied but the excerpt taken from book 2 in the last pages announces a very interesting sequel plenty of twists that I will read with pleasure.