Stacking the Shelves is a meme hosted by Tynga's Reviews
Perilous Prophecy (Strangely Beautiful, 3) – Leanna Renee Hieber
The Goddess:
In the beginning, there were lovers: a winged deity of power and light, and a queen of grace and beauty. Phoenix was murdered, his beloved stolen away to the Whisper-world. But their passion inspired the Muses. Through great sacrifice, it could live again.
The Guard:
There are always six, mortal hosts for the divine. Battling spirits through the ages, they defy Darkness, Lord of the Dead. In 1867, a shadow rises. The tide turns against them, and all hope falls on a child of prophecy, an eerie, snow-white girl yet to be born. But her path must be cleared. A Great War is coming, and song, wind and stars whisper that the eighteen-year-old Beatrice Smith must give everything to prepare.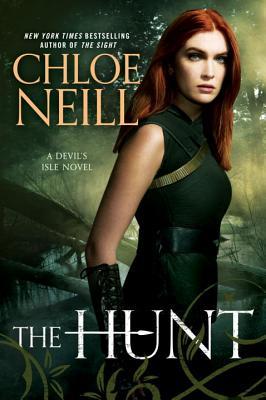 The Hunt (Devil's Isle, 3) – Chloe Neill
When bounty hunter Liam Quinn discovered that Claire Connolly was a Sensitive and infected with magic, he should have turned her in to be locked up in the prison district known as Devil's Isle. Instead, he helped her learn to control her power and introduced her to an underground group of Paranormals and humans who know the truth about the war and those who fought it.
Now the weight of Liam's own secrets has forced him into hiding. When a government agent is killed and Claire discovers that Liam is the prime suspect, she races to find him before the government can. But she'll discover proving his innocence is no simple matter. Their enemies are drawing closer, and time is running out….