Stacking the Shelves is a meme hosted by Tynga's Reviews
Baby Random – Tome 3 – Gaïa Alexia
L'inespéré pourrait finir par leur arriver !
Il est 11h05, le monde s'arrête de tourner pour Célia. Elle vient de perdre ce qu'elle a de plus cher. Malgré tous ses efforts, elle se retrouve vraiment seule cette fois-ci et ne voit plus comment reprendre sa vie en mains.
Alors que le contrat signé avec Roman prend brusquement le contrôle de leurs destinées à tous les deux, le passé de chacun va ressurgir et les emmener au bord du précipice.
La jeune maman qui a perdu toute confiance en elle et le millionnaire trop secret vont devoir montrer les dents s'ils veulent s'en sortir. Quelle sera la meilleure option : faire face ensemble ou s'affronter au risque de tout détruire irrémédiablement entre eux ?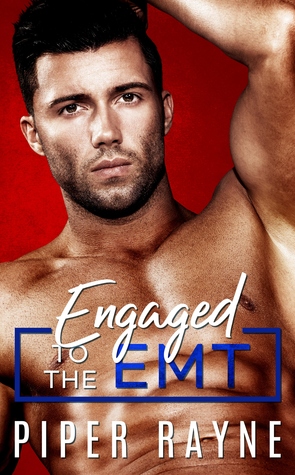 Engaged to the EMT (Blue Collar Brothers, 3) – Piper Rayne
Luca Bianco is a jerk. There I said it.
He thinks he's so suave and sexy, walking around in his paramedic uniform stretched out by all his hard muscles and saving lives every day. I swear he thinks every woman in the world would kill for a chance to be with him.
Men like Luca are good for one thing only — a one-night stand — not commitment. I don't care if my friend did pay good money at a charity bachelor auction for me to go on a date with him, I refuse to do it.
That is until Luca offers me a deal I can't refuse, and I agree to be his pretend fiancé.
The heat that's simmered between us for a decade ignites and I'm not sure even Luca will be able to kickstart my heart after I call code blue.
What's that saying? Love is blind?
Not true. I can see this head-on collision coming a mile away.