Stacking the Shelves is a meme hosted by Tynga's Reviews
Seconde chance (Follow Me, 1) – Fleur Hana
Lise et Ange. Ils étaient amoureux, avec la douceur et l'émerveillement qu'un premier amour peut apporter. 17 ans, il savait déjà. 18 ans, elle est partie. Il ne s'en est jamais vraiment remis. Elle ne l'a jamais vraiment oublié.
Et puis elle est revenue. Pas pour lui. Mais maintenant qu'elle est là, elle le veut, lui. Il essaie vraiment, mais il a tellement souffert qu'il ne sait plus lui faire confiance…
L'histoire de Lise et Ange est une histoire de la deuxième chance. Celle qu'elle lui demande et qu'il n'est pas sûr d'être en mesure de lui offrir.
Shadow and Bone (The Shadow and Bone Trilogy, 1) – Leigh Bardugo
Surrounded by enemies, the once-great nation of Ravka has been torn in two by the Shadow Fold, a swath of near impenetrable darkness crawling with monsters who feast on human flesh. Now its fate may rest on the shoulders of one lonely refugee.
Alina Starkov has never been good at anything. But when her regiment is attacked on the Fold and her best friend is brutally injured, Alina reveals a dormant power that saves his life—a power that could be the key to setting her war-ravaged country free. Wrenched from everything she knows, Alina is whisked away to the royal court to be trained as a member of the Grisha, the magical elite led by the mysterious Darkling.
Yet nothing in this lavish world is what it seems. With darkness looming and an entire kingdom depending on her untamed power, Alina will have to confront the secrets of the Grisha . . . and the secrets of her heart.
Bone Driving (Foundling, 2) – Hailey Edwards
The bayou is burning, the battle is just beginning – and Luce Boudreau is smack in the middle of no-man's land . . .
Life as a cop in Canton Town, Mississippi, is never dull – particularly when hiding deep within you is a demon bent on the apocalypse. Luce is doing her best to pretend her two worlds aren't crashing into each other, but what should be a routine arson investigation takes a shocking turn when Luce discovers a link between the suspects and her own dark secrets. There's no turning back, even though her search for the truth threatens to burn her old life down around her.
Lines are being drawn in a war Luce barely understands, and she just might be on the wrong side of them. Now she must embrace her powerful destiny, or the ones she loves most will pay the ultimate price.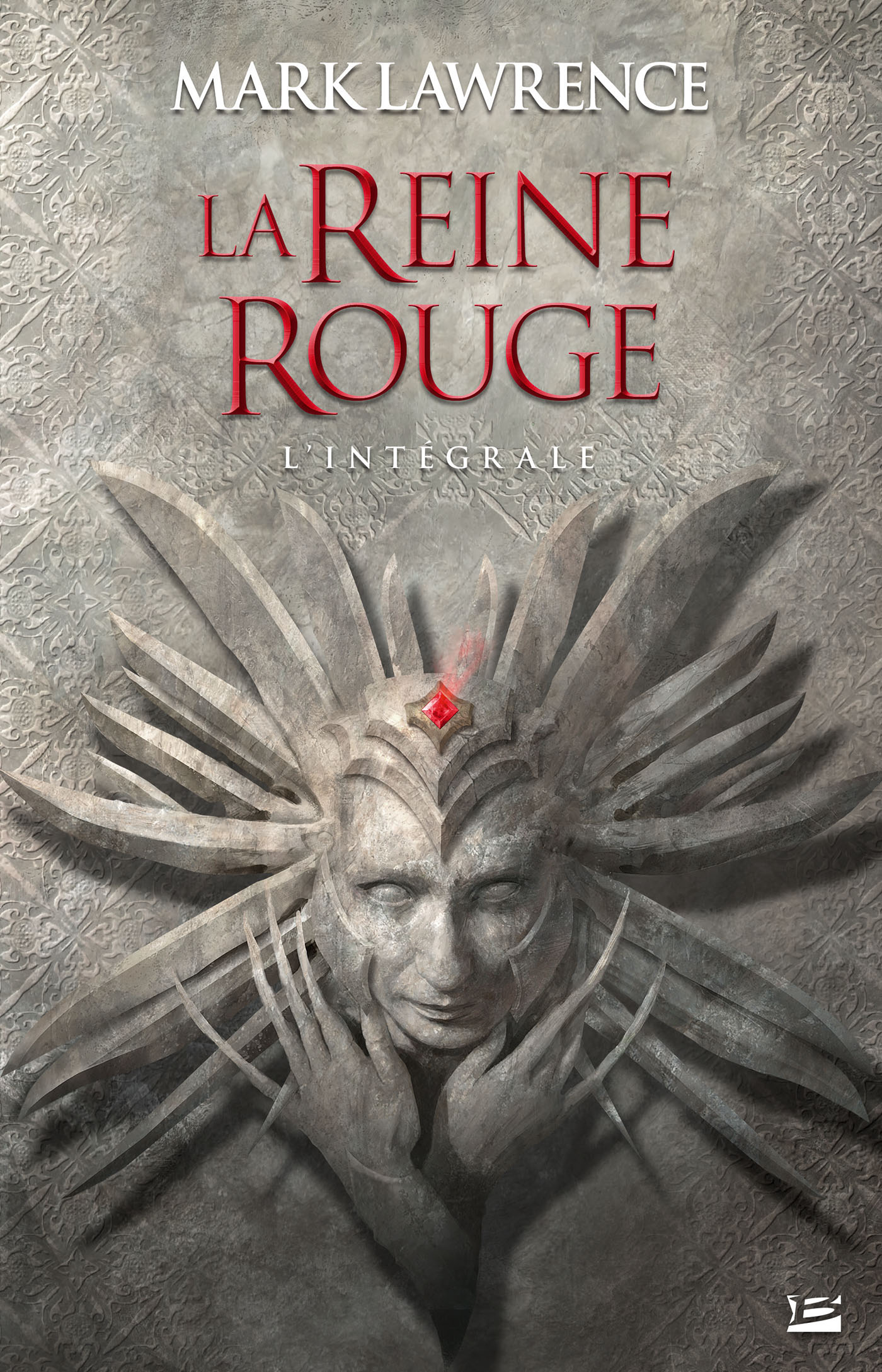 La Reine Rouge – Mark Lawrence
La Reine Rouge est crainte dans tout l'Empire Brisé.
Lâche, tricheur et séducteur invétéré, son petit-fils le prince Jalan ne figure qu'en dixième position dans la ligne de succession. Tandis que la souveraine façonne la destinée de millions de sujets, Jalan, lui, s'adonne à ses plaisirs coupables. Jusqu'au jour où il croise le chemin de Snorri, un colosse armé d'une hache décidé à venger sa famille. Le voilà entraîné vers le Nord glacé, dans un voyage mortel où il découvrira à ses risques et périls le véritable secret de la Reine Rouge…
« Mark Lawrence est la meilleure chose qui soit arrivée à la Fantasy de ces dernières années. » Peter V. Brett 
« Pour les fans de la saga de L'Empire Brisé et les lecteurs appréciant une saga de Fantasy épique, à la G.R.R. Martin : incontournable. » Booklist 
Shrill Dusk (City of Magic, 1) – Helen Harper
Charley is a cleaner by day and a professional gambler by night. She might be haunted by her tragic past but she's never thought of herself as anything or anyone special. Until, that is, things start to go terribly wrong all across the city of Manchester. Between plagues of rats, firestorms and the gleaming blue eyes of a sexy Scottish werewolf, she might just have landed herself in the middle of a magical apocalypse. She might also be the only person who has the ability to bring order to an utterly chaotic new world.