Stacking the Shelves is a meme hosted by Tynga's Reviews
Shadows Till Sunrise (A Lilly Meratoliage novel, 1) – Chris Marie Green
A Bad Girl Trying To Do Good
Lilly Meratoliage used to be a villain—a ruthless guard for a power-hungry family who worshipped monsters. Burned in a fire as punishment after a failed mission, she was left scarred and desolate. Now, healed by a bayou witch who has given Lilly a pair of white magic boots, Lilly is ready for redemption, charged with tracking down a phantom who has already killed twice and is aiming to add to his list. It's just too bad those charmed boots must feed off Lilly, robbing her of her short-term memory every night in order to keep them both strong. And it's too bad that she'll need to work side-by-side with a man who has already betrayed her…
A Tormented Hero Who Can't Let Go of the Past
Psychic Philippe Angier is haunted by visions of these paranormal killings that have darkened his hometown of New Orleans, and he wants to catch up with this murderer who seems as if he's stepped out of the past to challenge his victims to bloody duels. But to catch a phantom, Philippe needs Lilly's stealth and fighting skills. What he doesn't need is the attraction he still feels for her, even though he once deceived her during a previous adventure.
But charming Philippe is winning Lilly over hour by ticking hour, even if those boots are going to erase her memory again at sunrise, turning him into just another stranger…
Will the magic and the phantom beat them before the sun comes up or will star-crossed love win out?
Eighth Grave After Dark (Charley Davidson, 8) – Darynda Jones
With twelve hellhounds after her, pregnant Charley Davidson takes refuge at the only place she thinks they can't get to her: the grounds of an abandoned convent. But after months of being cooped up there, Charley is ready to pop. Both metaphorically and literally since she is now roughly the size of a beached whale. Fortunately, a new case has captured her attention, one that involves a murder on the very grounds the team has taken shelter upon. A decades-old murder of the newly-vowed nun she keeps seeing in the shadows is almost enough to pull her out of her doldrums.
Charley's been forbidden to step foot off the sacred grounds. While the angry hellhounds can't traverse the consecrated soil, they can lurk just beyond its borders. They have the entire team on edge, especially Reyes. And if Charley didn't know better, she would swear Reyes is getting sick. He grows hotter with every moment that passes, his heat scorching across her skin every time he's near, but naturally he swears he's fine.
While the team searches for clues on the Twelve, Charley just wants answers and is powerless to get them. But the mass of friends they've accrued helps. They convince her even more that everyone in her recent life has somehow been drawn to her, as though they were a part of a bigger picture all along. But the good feelings don't last for long because Charley is about to get the surprise of her crazy, mixed-up, supernatural life….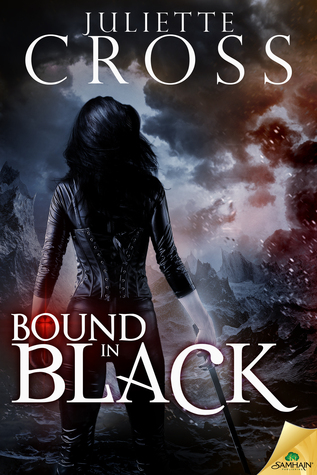 Bound in Black (The Vessel Trilogy, 3) – Juliette Cross
In the belly of the beast, strategy is useless.
Genevieve Drake is on a dangerous mission to find the soul collector, Lethe, and enter the deepest, darkest level of the underworld. No one has ever returned alive from the belly of a soul collector, but she will let nothing stop her from going after the precious treasure Lethe stole from her.
As she is tested against demon spawn and foul creatures of the underworld, each triumph strengthens her Vessel power—and drags her closer to a breaking point that could forever doom her to the abyss.
Meanwhile, with the full prophecy hurtling toward completion, the Dominus Daemonum strategize for the day Gen will battle Prince Bamal's Vessel to the death, when the Great War between heaven and hell will begin.
But Bamal has a secret weapon. When he reveals it—and Thomas reveals his own hidden agenda—Gen may not have the strength to resist the temptation to fall into darkness, forsaking the fate of the world for her broken heart.
Warning: Contains malicious demons, sinister spawn, and a vengeful heroine with plans to send them all back to burning hell.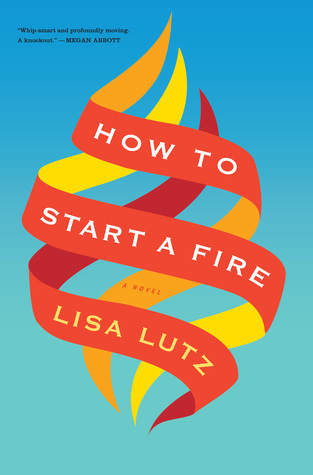 How to start a fire – Lisa Lutz
From a bestselling writer, a story of unexpected friendship-three women thrown together in college who grow to adulthood united and divided by secrets, lies, and a single night that shaped all of them
When UC Santa Cruz roommates Anna and Kate find passed-out Georgiana Leoni on a lawn one night, they wheel her to their dorm in a shopping cart. Twenty years later, they gather around a campfire on the lawn of a New England mansion. What happens in between-the web of wild adventures, unspoken jealousies, and sudden tragedies that alter the course of their lives-is charted with sharp wit and aching sadness in this meticulously constructed novel.
Anna, the de facto leader, is fearless and restless-moving fast to stay one step ahead of her demons. Quirky, contemplative Kate is a natural sidekick but a terrible wingman ("If you go home with him, might I suggest breathing through your mouth"). And then there's George: the most desired woman in any room, and the one most likely to leave with the worst man.
Shot through with the crackling dialogue, irresistible characters, and propulsive narrative drive that make Lutz's books so beloved, How to Start a Fire pulls us deep into Anna, Kate, and George's complicated bond and pays homage to the abiding, irrational love we share with the family we choose.
Maybe Someday (Maybe, 1) – Colleen Hoover
À 22 ans, Sydney a tout pour être heureuse : des études passionnantes, le mec parfait, Hunter, et un superbe appartement en coloc avec sa meilleure amie Tori. Jusqu'au jour où elle apprend que ces deux êtres qui lui sont le plus chers lui cachent un secret impardonnable… Sydney décide alors de tout plaquer. Elle se rapproche de plus en plus de Ridge, son mystérieux voisin. Elle vibre lorsqu'il lui joue ses magnifiques mélodies à la guitare sur son balcon. Mais chacun a ses secrets, et Sydney va découvrir ceux de Ridge à ses dépens. Ensemble, ils vont comprendre que les sentiments qu'ils partagent ne leur laissent pas le choix dans leurs décisions.
Beautiful Assassin – Michael White
A breathtaking tale of love, loyalty, and intrigue set in the early days of World War II from the acclaimed author of Soul Catcher
World War II seems lost for the beleaguered Soviets as they struggle to hold back the rising German tide at Sevastopol. But a fearless female sniper inspires hope during her nation's darkest hour. Word of the extraordinary Soviet heroine, Tat'yana Levchenko, reaches American First Lady Eleanor Roosevelt, who invites the beautiful assassin to tour the United States with her. For the Russians, Tat'yana's visit is an opportunity to gain support and valuable U.S. intelligence. But Tat'yana knows she is a pawn in a deadly game of treachery and deceit, forced to question the motivations of everyone around her . . . even the dashing and sympathetic American captain assigned as her translator. And then, as suddenly as she rose to international fame, Tat'yana vanishes without a trace.
Her strange disappearance will remain a mystery for decades—until a determined journalist stumbles across Tat'yana's story . . . and uncovers the astonishing truth.
A Murder of Mages (Maradaine Constabulary, 1) – Marshall Ryan Maresca
A Murder of Mages marks the debut of Marshall Ryan Maresca's novels of The Maradaine Constabulary, his second series set amid the bustling streets and crime-ridden districts of the exotic city called Maradaine. A Murder of Mages introduces us to this spellbinding port city as seen through the eyes of the people who strive to maintain law and order, the hardworking men and women of the Maradaine Constabulary.
Satrine Rainey—former street rat, ex-spy, mother of two, and wife to a Constabulary Inspector who lies on the edge of death, injured in the line of duty—has been forced to fake her way into the post of Constabulary Inspector to support her family.
Minox Welling is a brilliant, unorthodox Inspector and an Uncircled mage—almost a crime in itself. Nicknamed "the jinx" because of the misfortunes that seem to befall anyone around him, Minox has been partnered with Satrine because no one else will work with either of them.
Their first case together—the ritual murder of a Circled mage— sends Satrine back to the streets she grew up on and brings Minox face-to-face with mage politics he's desperate to avoid. As the body count rises, Satrine and Minox must race to catch the killer before their own secrets are exposed and they, too, become targets.