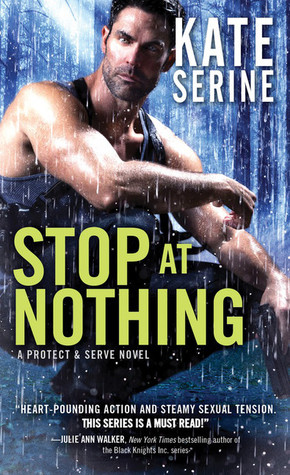 Protect and Serve, Book 1
Synopsis: When a high-profile investigation goes wrong, FBI Agent Kyle Dawson is transferred back home where he is forced to confront his demons…and the only woman he ever loved. Three years ago, Kyle and Abby Morrow shared a wild, passionate summer—then Abby broke his heart.

NOW SHE NEEDS HIS HELP

Kyle never stopped loving Abby. So when Abby uncovers evidence of a human-trafficking ring, leading to her sister's kidnapping, he swears he'll stop at nothing to bring her sister home and keep Abby safe. Caught in a lethal game of cat and mouse and blindsided by their own explosive desires, they must set aside the past before it's too late.
website: www.kateserine.com
Facebook: www.facebook.com/kateserine
Twitter: @KateSeRine
Goodreads: www.goodreads.com/kateserine