Stacking the Shelves is a meme hosted by Tynga's Reviews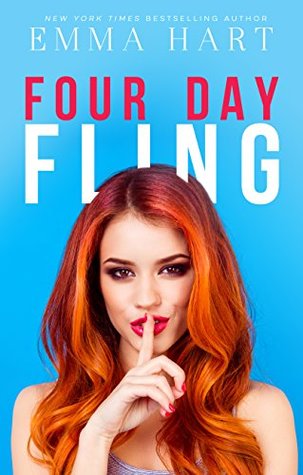 Four Day Fling – Emma Hart
A standalone romantic comedy of epically awkward proportions, from New York Times bestselling author, Emma Hart.
Imagine this. You're ready to leave after a one-night stand, and you're figuring out how to—shock horror—leave your number and ask him to be your fake boyfriend for your sister's wedding this weekend. When he wakes up. Well, that happened to me. And over coffee and omelets, I found myself a date.
Which was how I ended up arriving at the wedding with a guy I knew nothing about. I didn't know his last name, or how we met, or how long we'd been dating. I didn't know where he grew up, what he'd majored in in college, or how many siblings he had. I sure as hell didn't know he was Adam Winters, hotshot hockey player—and not only my father's favorite player, but my little nephew's freakin' idol. Which means I'm in trouble. Big, big trouble. My mother is suspicious, my sister is bridezilla on crack, and my grandpa will tell anyone who'll listen about his time in Amsterdam's Red Light District. Four days. I have to keep this up for four days, and then Adam and I can return to our regular lives, where we don't have sex whenever we're alone and my family aren't interrogating him over his intentions with me.
At least, that's the plan. And we all know what happens to those.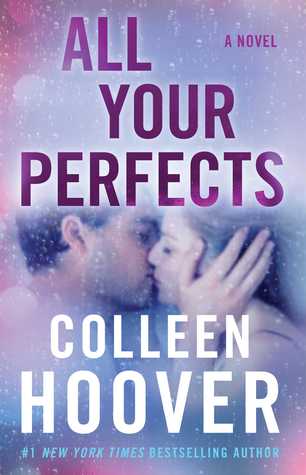 All Your Perfects – Colleen Hoover
Colleen Hoover delivers a tour de force novel about a troubled marriage and the one old forgotten promise that might be able to save it.
Quinn and Graham's perfect love is threatened by their imperfect marriage. The memories, mistakes, and secrets that they have built up over the years are now tearing them apart. The one thing that could save them might also be the very thing that pushes their marriage beyond the point of repair.
All Your Perfects is a profound novel about a damaged couple whose potential future hinges on promises made in the past. This is a heartbreaking page-turner that asks: Can a resounding love with a perfect beginning survive a lifetime between two imperfect people?
Infinite (Carolina Beach, 3) – Cecy Robson
Hale Wilder, aka the Anaconda of Wall Street, spent his childhood fighting to be the best to win his father's love. He was the best student and the best athlete, who grew into a successful businessman and took the finance world by storm. Want to retire before you're forty-five? He's got you. Need your millions to be billions? He's your man.
Young, rich, and powerful, Hale was unstoppable, until a company scandal destroys his reputation and threatens to bring down everything he's bled for.
Becca Shields is the kickass public relations goddess spinning scandals to gold and launching has-beens into superstardom. She never expected to see Hale again—not following the humiliating night when her family caught them on the beach, barely clothed.
When Becca discovers Hale is in trouble, she can't turn her back on the boy who was once her world and the man she never forgot.
Hale never thought he'd have another shot at greatness or with Becca. Now that he has both, he won't let either go without a fight.
My Life Matters – Jay Coles
«  Je n'oublierai jamais Tyler. Je ne veux pas que le reste du monde l'oublie non plus.  »
Marvin Jonhson, 17 ans, est un excellent élève qui fait tout pour éviter les ennuis. Mais quand on est noir dans une Amérique de blancs, les ennuis ne sont jamais loin. Lorsque Tyler, son frère jumeau, va à une soirée organisée par un gang du quartier, Marvin l'accompagne, avec la ferme intention de veiller sur lui.
Soudain, c'est le chaos. Descente de police, coups de feu. Marvin perd son frère dans la panique. Le lendemain matin, Tyler n'est toujours pas à la maison. Aucune nouvelle de lui. Lentement, la réalité s'impose  : il a disparu.
Pendant les jours qui suivent, Marvin et sa mère cherchent Tyler sans relâche. Jusqu'à ce qu'on leur annonce que le corps de Tyler a été retrouvé. Mais la vidéo qui tourne sur le web raconte une histoire encore plus glaçante  : Tyler a été abattu par un policier, alors qu'il essayait de rentrer chez lui.
Après ce drame, les réseaux sociaux s'emparent de l'histoire. Marvin semble être le seul à ne pas oublier que Tyler était plus qu'un fait divers…
Mon Plan D – Andre Smith
Kenzie est une jeune fille ordinaire, plutôt timide et discrète, avec une manie dont elle ne peut pas se passer  : faire des listes. Pour tout. La dernière en date  ? Celle des garçons qui lui plaisent  ! Entre son plan A, le plus beau du lycée, et son plan D, son voisin insupportable mais mignon, il y a Mason, son meilleur ami, dont elle est amoureuse depuis des années.
Mais la liste est rendue publique, après être tombée entre de mauvaises mains. Kenzie, humiliée, ne pense qu'à raser les murs. Et, tandis que Mason lui demande des comptes sur leur amitié, c'est le plan D de Kenzie qui la surprend le plus  : il lui avoue être déterminé à devenir… son véritable plan A  !