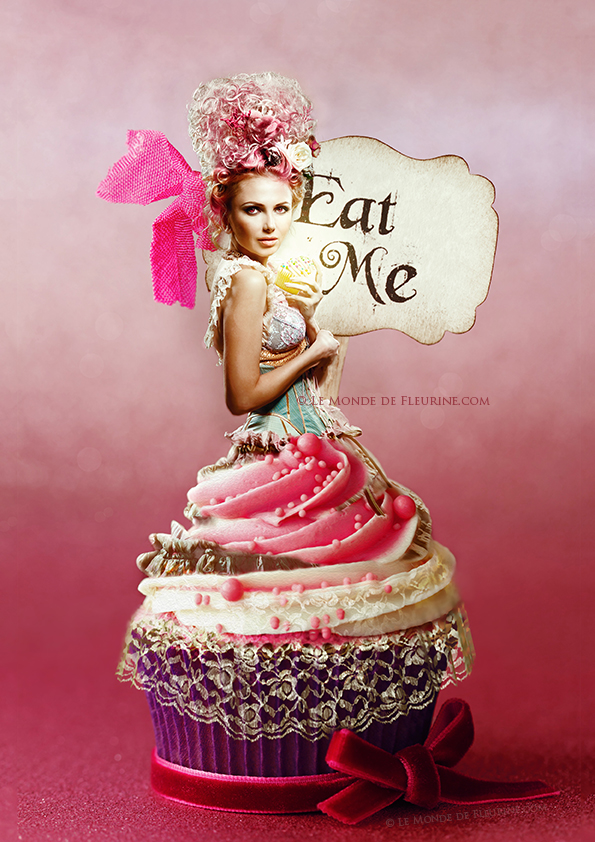 Bienvenue à Sierra Dean sur le blog. C'est l'auteure notamment de la série Secret Mcqueen, dont le premier tome est sorti aux éditions Alter Real en Français en Mai 2018. Merci à elle pour avoir répondu à nos questions et pour le concours pour gagner un ebook au choix d'un de ses romans (liste ici). Merci aussi aux éditions Alter Real pour le concours d'un exemplaire ebook de Secret Débarque (Secret McQueen, 1). Le concours est international. Pour participer, remplissez la forme à la fin du post.
---
Welcome to Sierra Dean on the blog. She is the author of many series such as Secret McQueen. Thanks to her for answering our questions and for the international giveaway. The winner can win the book of your choice between all her novels in e-format (in this list). 
---
Welcome on Between Dreams and Reality, can you introduce yourself in a few words?
I'm Sierra Dean, a Canadian urban fantasy and contemporary romance author who loves travel and watching Netflix in my free time (what little there is.)
Something This Way Comes was released in French, how do you feel about that?
I LOVED having Something Secret This Way Comes released in French. Seeing French audiences and reviewers discover her story has been so unbelievably rewarding for me, and I hope one day I can visit France and see my book on a shelf there.
For those who don't know about the series, can you tell more about it?
The series is about a half-vampire/half-werewolf bounty hunter who gets embroiled in a serious supernatural power struggle (and a pretty messy love life as well).
What can we expect for this sequel? Do we need to read the Genie McQueen series before book 9?
I was really happy with how the series ended at book 8, but I knew Secret wasn't done with HER life, so I figured I'd given her enough of a break. Diving back in to writing Secret is so natural, it feels incredible to be writing her again.
The series ended on book 8 but you announced an 9th novel, was it difficult to continue after the events? Will we have more after that?
There will be elements of the third Genie book in book 9 of Secret, but I'm hoping to keep them separate enough that if you haven't read the Genie series you can easily jump right back in with Secret at book 9.
You wrote many different books from UF to contempory romances, what do you prefer?
I prefer writing urban fantasy because I can make my own rules. With the sports romance books I write there's actually considerably more research needed. With urban fantasy it's just a matter of making sure I'm consistent with my own worldbuilding.
What is your favorite scene in the Secret McQueen Series?
My favourite scene in the Secret books is in book two when Secret returns to New York City and discovers that her vampire roommate Brigit has gotten a kitten for her, and Brigit mixes up the references to various 80s songs and names the kitten Rio, thinking it's about a werewolf.
Do you have some future projects you can speak about?
I'm about to publish the third Genie book, then the ninth Secret book. After that I'm writing the third book in my Rain Chaser series (Highway to Hail) and releasing an adventure romance novel called Off the Map.
What are some of your favorite books of all time?
My favourite books of all time are Pride and Prejudice by Jane Austen and the Harry Potter series by J.K. Rowling. Other than that I just try to read as much as possible as often as I can. I love books!
---
Bienvenue sur Between Dreams and Reality, pouvez-vous vous présenter en quelques mots ?
Je suis Sierra Dean, une auteure d'urban fantasy et de romance contemporaine qui adore voyager et regarder Netflix pendant son temps libre (le peu que j'ai).
Secret Débarque est sortie en France, comment vous sentez-vous à ce sujet?
J'ADORE voir Secret Débarque traduit en Français. Voir les audiences françaises et les reviewers découvrir son histoire était incroyablement gratifiant, et j'espère venir en France et voir mes livres dans les librairies. 
Pour ceux qui ne connaissent pas la série, pouvez-vous nous en dire un peu plus à ce sujet ?
C'est une série sur une chasseuse de primes mi-vampire/mi-louve qui se trouve mêlée à de sérieuses histoires de pouvoir surnaturel (et qui a une vie amoureuse assez mouvementée aussi).
La série s'est terminée
au tome 8, mais vous en avez annoncé un 9ème, était-ce difficile de continuer après les évènements ? En aurons-nous plus après ça ?
Je suis très contente de la façon dont la série s'est terminée au 8ème tome, mais je savais que Secret n'avait pas fini sa vie, alors je me suis dit que je lui avais laissé assez de temps. Retourner écrire Secret était si naturel, que c'était incroyable.
A quoi pouvons-nous nous attendre avec cette suite ? Avons-nous besoin de lire la série Genie McQueen avant le tome 9 ?
Il y aura des éléments du troisième Genie dans le tome 9 de Secret, mais j'espère les garder de façon séparée pour que les lecteurs n'aient pas besoin de lire la série Genie et continuer directement avec le tome 9.
Vous écrivez différents romans de l'UF à la romance contemporaine, que préférez-vous ?
Je préfère écrire de l'urban fantasy parce que je fais mes propres règles. Avec les romances sportives que j'écris, il y a besoin de beaucoup de recherches. Avec l'urban fantasy, c'est juste faire en sorte que je sois cohérente avec l'univers créé.
Quelle est votre scène préférée dans le série Secret McQueen ?
Ma scène préférée est dans le second tome quand Secret retourne à New York et découvre que sa colocataire vampire Brigit lui a trouvé un chaton. Brigit mélange les références des musiques des années 80 et appelle le chat Rio, en pensant que c'est au sujet d'un loup-garou.
Avez-vous de nouveaux projets dont vous pouvez nous parler ?
Je vais publier le troisième roman de Genie. Après ça, j'écrirai le troisième roman de la série Rain Chaser (Highway to Hail) et je sortirai un roman d'aventure appelé Off the Map.
Quels sont certains de vos romans préférés ?
Mes romans préférés sont Orgueil et Préjugés de Jane Austen, et la série Harry Potter de J.K. Rowling. Autrement, je lis autant de livres que possible. J'adore les livres !
---
Secret McQueen, 1
Résumé : Secret McQueen trouve que sa vie a des allures de mauvaise blague. Abandonnée à la naissance par une mère loup-garou, embauchée à l'adolescence par le conseil des vampires de New York pour tuer des hors-la-loi, Secret est à cheval entre ces deux univers sans réellement appartenir à aucun des deux. À vingt-deux ans, elle s'est forgée une vie aussi normale que possible pour une tueuse à gage.

Quand un de ses vieux ennemis ressurgit de son passé avec la ferme intention de la tuer, elle n'a plus le choix : elle doit puiser dans les ressources de son double héritage pour sauver sa peau et celle des habitants de sa ville, le seul endroit où elle se sent chez elle. Et comme si ça ne suffisait pas, il lui faut aussi gérer Lucas Rain, le Roi des loups-garous de la Côte Est, qui semble penser qu'ils sont destinés l'un à l'autre. Dommage que Secret se sente aussi attirée par Desmond, le bras droit de Lucas…

Avertissement : ce livre parle d'une tueuse à gage sarcastique qui déchire, d'un triangle amoureux avec deux loups-garous sexy, d'un conseil de vampires exigeant, le tout dans un mélange épicé de sexe et de violence.
English ebook of your choice by Sierra Dean (INT)
Ebook Secret Débarque de Sierra Dean (INT)