We would like to welcome Mandy Baxter aka Amanda Bonilla, the author of a new series: U.S. Marsals. Thanks to her for answering our questions.
*******
Nous accueillons Mandy Baxter aka Amanda Bonilla, l'auteure de la nouvelle série : U.S. Marshals. Merci à elle d'avoir répondu à nos questions.
—–
Can you present you in a few words?
Hmmm. That's a toughie! I'm a small town girl with an overactive imagination. That just about sums me up. LOL!
How would you describe the U.S. Marshals series?
The U.S. Marshals series focuses on a new hero and heroine in each installment. Each marshal is on a case that the heroine is involved with in one way or another. My poor heroes are torn between duty and love and they try to close out the cases they've been assigned to work on, while protecting the women they've come to love. So far, my marshals have dealt with murderers, arms dealers, and drug lords. Hopefully, I'll get the opportunity to continue on with more books in the series!
How did you come up with the idea of the series?
I'm a huge fan of the series, Justified. I love the action and the focus on the U.S. Marshals, but it's sort of lacking in romance. LOL! When I started to work on a proposal for a romantic suspense series, I knew that I wanted that law enforcement agency to be the focus.
Can you tell a little more about One Night More?
One Night More is about Harper Allen and Galen Kelly. A year after a one night stand with a sexy stranger, Harper witnesses the murder of a U.S. Senator. She's assigned a protective detail by the U.S. Marshals service and the marshal just happens to be her sexy mystery man.
How many books do you intend to write for the series?
Currently, I'm contracted for three books, all of which are written. I loved each new book more than the last so I'm hopeful that I'll get to write more in this world!
You wrote UF books under another name, was it difficult to get into another genre?
At first, I had a hard time making the transition. But after I found my sea legs, I discovered that I loved writing romantic suspense as much as I love writing urban fantasy! It's almost the same thing, just minus the supernatural creatures.
Was it difficult to write the first book? How long did it take?
I've actually found that writing romantic suspense takes less time for me to write than a UF or PNR. The first book took about six weeks to write. Once I found the flow of the story, I turned it out pretty quickly. There's less world-building in RS which helps. I don't have to explain the world to the reader with quite as much detail as with UF.
Are there any other projects you're working on or thinking about starting in the near future?
I've had a pretty busy year! I'm working on a novella and the next novel in my UF series as well as a new paranormal romance series. I feel like I need way more hours in the day! 😉
—————–
Pouvez-vous vous présenter en quelques mots ?
Hmmm. C'est une difficile ! Je suis une fille d'une petite ville avec une très grande imagination. Ca me résumé bien. LOL !
Comment décririez vous la série the U.S. Marshals?
La série U.S. Marshals se focalise sur un nouvel héro et héroïne dans chaque volume. Chaque Marshal est sur une affaire où l'héroïne est impliquée d'une manière ou d'une autre. Mes pauvres héros sont partagés entre le devoir et l'amour et ils essaient de clore les affaires sur lesquelles ils ont été assignés à travailler, tandis qu'ils protègent les femmes qu'ils se sont mis à aimer. Pour le moment, mes Marshals ont fait face à des meurtriers, des dealers de drogue et des marchands d'armes. Heureusement, j'aurais l'opportunité de continuer avec plus de livres dans la série.
Comment l'idée de la série vous est-elle venue ?
Je suis une grande fan de la série Justified . J'adore l'action et le focus sur les U.S. Marshals, mais cela manque un peu de romance. LOL ! Quand j'ai commence à travailler sur une proposition pour une série de romance à suspens, j'ai su que je voulais que l'agence soit mise en avance.
Pouvez-vous nous en dire un peu plus sur One Night More?
One Night More présente Harper Allen et Galen Kelly. Un an après une nuit sans lendemain avec un étranger sexy, Harper assiste au meurtre d'un Sénateur U.S. Elle est mise sous protection des témoins par le service des U.S. Marsals et le marshal se trouve être l'homme sexy et mystérieux.
Combien de livres comptez-vous écrire pour la série ?
Pour le moment, je suis sous contrat pour trois livres, tous déjà écrits. J'ai adoré chaque nouveau roman alors j'espère pouvoir en écrire plus dans ce monde !
Vous avez écrit des livres de UF sous un autre nom, était-il difficile de changer de genre ?
Au début, j'ai eu du mal à faire la transition. Mais après avoir mis les pieds dans l'eau, j'ai découvert que j'aimais beaucoup écrire du suspens romantique autant que la fantasy urbaine ! C'est presque la même chose, sans le côté créatures surnaturelles.
Etait-ce difficile d'écrire le premier livre ? Combien de temps cela a-t-il mis ?
J'ai en fait trouvé que les suspens romantiques prenaient beaucoup moins de temps pour moi à écrire que l'UF ou la romance paranormale. Le premier livre a pris environs six mois à écrire. Une fois trouvé le rythme de l'histoire, tout est allé assez vite. Il y a moins de construction de monde dans RS ce qui aide. Je n'ai pas à expliqué le monde avec autant de détails qu'en UF.
Y-a-t-il d'autres projets sur lesquels vous travaillez ou pensez commencer dans un future proche ?
J'ai eu une année assez prenante ! Je suis en train de travailler sur une nouvelle et le prochain roman de ma série UF et même sur une nouvelle série de romance paranormale. J'ai l'impression d'avoir besoin de plus d'heures dans une journée! 😉
———
Mand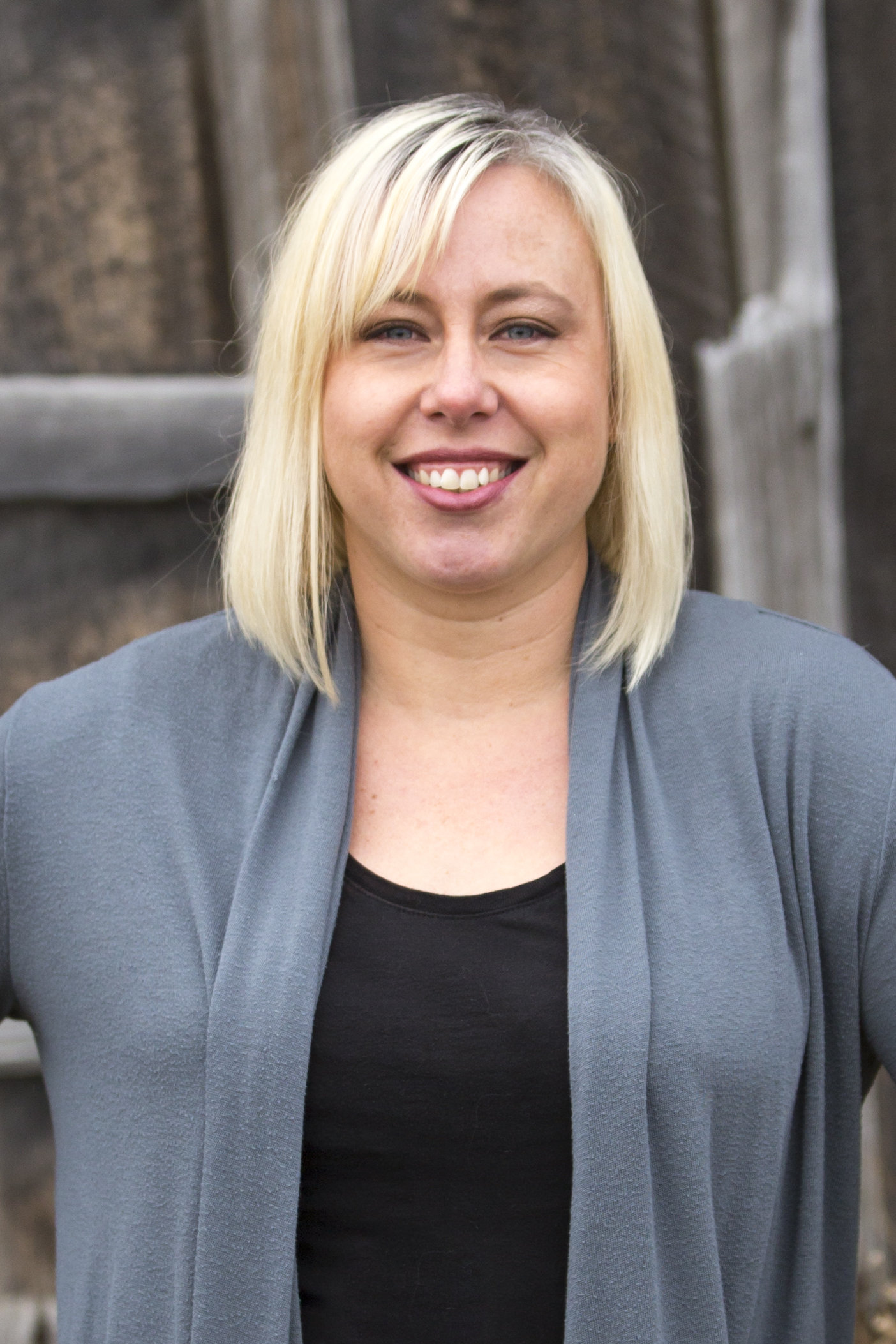 y Baxter lives in rural Idaho. She's a part-time pet wrangler, a full-time sun worshiper, and only goes out into the cold when coerced. She loves black clothes, pink appliances and thinks junk food should be a recognized food group. In the summer, she can be found sitting by the lake, enjoying the view from her dock.
website: http://mandy-baxter.com/
U.S. Marshals, Book 1
Synopsis: Savvy, hard-riding, rule-breaking—they'll go anywhere and do anything it takes to protect and serve. But this U. S. Marshal has just met his match—and playing for keeps is one sizzling game…

Getting saved from disaster by a handsome stranger—Harper Allen has no problem with that. But when he leaves without a word or a clue to his real identity, the newbie reporter writes it off as the best one-night-stand she'll never have again. Until a year later, when Harper comes face to face with the man assigned to hide her from a senator's killer…

Galen Kelly hasn't forgotten a single sensual minute of his night with Harper… or that she betrayed him. But with the FBI also on their trail, he's got to pretend he's never met her or risk both their lives. But as danger closes in, Galen may not be able to protect himself from taking the biggest risk of all…
Come back and check out more posts and giveaways by following the dates here.