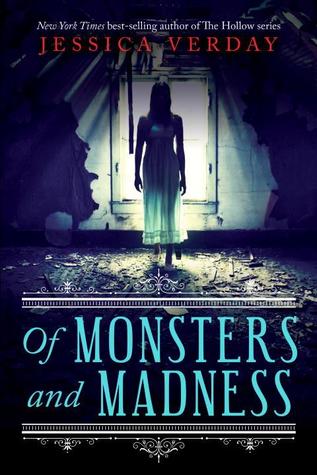 Of Monsters and Madness, Book 1
Synopsis: A romantic, historical retelling of classic Gothic horror featuring Edgar Allan Poe and his character Annabel Lee, from a New York Times best-selling author.

Summoned to her father's home in 1820's Philadelphia, a girl finds herself in the midst of a rash of gruesome murders in which he might be implicated. She is torn romantically between her father's assistants-one kind and proper, one mysterious and brooding-who share a dark secret and may have more to do with the violent events than they're letting on.
Review: Before its release, the idea of a horror novel with a gothic atmosphere attracted me right away. Yet soon after, many mixed reviews began to swarm everywhere cooling my ardor dpwn and it took me more time to get into the novel. Besides, I can tell you right away that I do not know much about Edgar Allan Poe and even less about his character Annabel Lee, which means that for once, I could not make any comparison, but give a personal opinion of the story itself.
As I said, I was not expecting too much given all the reviews I had read on some blogs, but it's true that eventually I might have appreciated a bit more than some my reading. We discover a young girl, Annabel, who has always lived on the margins of society, until her mother dies and that her father calls her at home with him. But here, pretty strange things are going on in this house and it would seem that in the city, a serial killer is at large … It will be very difficult for the girl to adapt to this new life she has not really wanted, to see that her father is not interested in her and that she has to change to be accepted. But in addition to this, Annabel is also determined to understand the secrets that are hidden from her in this house and so what had happened.
We have an idea about the events, it is not a surprise, but it was interesting to see our heroine understand gradually what was going on, as well as the actions of her father and his assistants. It was pretty funny to see that the author had put some Dr Jekyll and Mr Hyde in her story because it is not necessarily what we would expect. By cons, even if we read the story fast enough, it is true that it perhaps lacked of a little something and I admit I was a little disappointed with the end that ultimately try somehow to add a cliffy to make you want to read the sequel. I'm not sure whether it is really necessary as we do not really understand what happened to get there.
In any case, I had a good time and if I get the chance I think I'll read more later with pleasure.