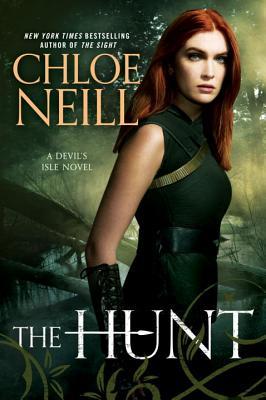 Devil's Isle, Book 3
Synopsis: When bounty hunter Liam Quinn discovered that Claire Connolly was a Sensitive and infected with magic, he should have turned her in to be locked up in the prison district known as Devil's Isle. Instead, he helped her learn to control her power and introduced her to an underground group of Paranormals and humans who know the truth about the war and those who fought it.

Now the weight of Liam's own secrets has forced him into hiding. When a government agent is killed and Claire discovers that Liam is the prime suspect, she races to find him before the government can. But she'll discover proving his innocence is no simple matter. Their enemies are drawing closer, and time is running out….
Review: This series is always very nice to read. I had lost a little bit of my attention with the second volume to come back reinforced with this third one and I am really thrilled! Besides, how can we resist this end? I want the next one! QUICKLY !
The battle ended and Claire and her friends hide to avoid being arrested. No one really has any news from Liam and it's quite difficult to manage for our heroine. But here, a new story will bring them together. Indeed, it seems that a government agent was killed and the murderer did everything to make it fall on Liam. Allying herself with Gavin (Liam's brother), Claire goes to look for him to warn him and thus understand exactly what is going on. Once again, all together, they will try to investigate discreetly to find out who the responsible for the murder is. Alas, this story goes far beyond what they would have thought and Claire will have to face a past she did not know existed. Liam will have to finally accept himself to be able to advance, but this stage remains very difficult and even Claire will have some difficulties to help him. In addition to this, some Para die and our heroes will have to hurry to understand why.
In short, you surely understand now that the novel has no time out and our heroes will have to put all their capacities to the test! I really enjoyed learning more about our characters and finding out more about Claire's father. It was a very interesting new volume full of tensions. As I said, the end of the story will announce an upcoming epic novel! I can not wait to have it!