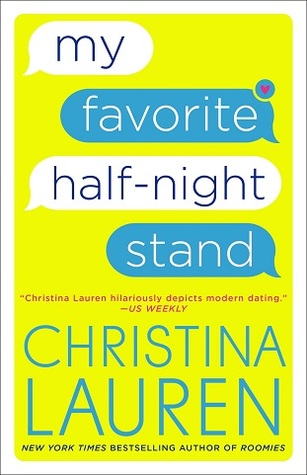 Synopsis: With a world-famous speaker at their university, Millie Morris and her four woefully single male colleagues make a pact that they'll all find dates. Unfortunately, Millie has more success helping them make matches online than she does navigating the onslaught of lewd pics in her own feed. But when she creates a fictional name for a new account, Millie finds herself vying for the online attention of a man she sees every day in the flesh.
Review: I really loved the previous novel of the two authors, so when I saw the release of this new one, I threw myself on it. If I didn't love it as much as the previous one, I had another great time with the story.
Millie is friend with 4 boys she loves and who have become her family. But in these boys there is Reid, her best friend, the one who is always there for her. So when one night she sleeps with him, he actually sees her and vice versa, things change. However, it will not be so simple because they all decide to find a +1 by joining a dating site to accompany them to a big party. Not really knowing which way to dance, Millie will find herself in a delicate situation and she will have to make choices about what she really wants from Reid.
I found the idea quite nice, although not necessarily hyper original and I really enjoyed discovering this band of friends. The relationship between Millie and Reid is complicated and no one really knows which way to dance. It is a light reading and it allows us to have a good time with the characters we connect to easily, so what more would we like?