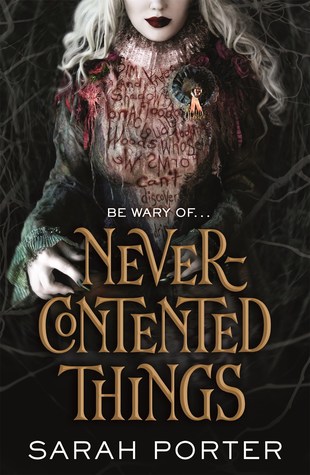 Synopsis: Seductive. Cruel. Bored
Be wary of…

Prince and his fairy courtiers are staggeringly beautiful, unrelentingly cruel, and exhausted by the tedium of the centuries―until they meet foster-siblings Josh and Ksenia. Drawn in by their vivid emotions, undying love for each other, and passion for life, Prince will stop at nothing to possess them.

First seduced and then entrapped by the fairies, Josh and Ksenia learn that the fairies' otherworldly gifts come at a terrible price―and they must risk everything in order to reclaim their freedom.
Review: I was really curious to discover this novel. I loved the cover as soon as I saw it, and I must admit that the faes are my big weak point! So I could not wait to immerse myself in the story. However, I must say that I didn't expect this and finally, by forcing myself to continue reading it to see if things would improve, I preferred to give up.
In fact, it wasn't necessarily the plot that bothered me, but it was mainly the relationship between Josh and Ksenia. I was really uncomfortable and I found it too unhealthy. Our two characters are brothers and sisters, even if not by blood, and live in foster care. So far no problems, but Josh is obsessed with his sister, he absolutely wants to sleep with her and make her understand that they are made for each other so that she finally gives in. And that, for me, was very complicated. Especially since he is 16 years old, if I am not mistaken, and at some point she tells him that if at 21 he still wants to, they will discuss it again. And now it gets even more complicated.
This novel may be for others, but I was too uncomfortable to continue it.