Stacking the Shelves is a meme hosted by Tynga's Reviews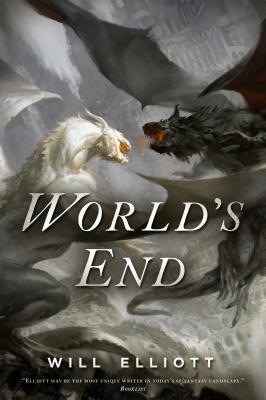 World's End (Pendulum, 3) – Will Elliott
When Eric Albright, a luckless London slacker, and his pal Stuart Casey went through a battered red door under a railway bridge, the last thing they expected to find was another world. There lay the strange, dark realm of Levaal, whose tyrant lord Vous has ascended to godhood. The great wall which has divided the land has been brought down, setting loose a horde of demonic Tormentors. In their sky prisons, the dragons are stirring, set to defy their slumbering creator and steal humanity's world.
Shilen, a dragon cloaked in human form, has convinced Eric and Aziel, Vous's daughter, to help free the dragons from their sky-prison, or Earth will be destroyed. She promises great power, and safety for all Eric's favoured people, but Shilen has an ulterior motive, for the dragons wish to control humankind completely.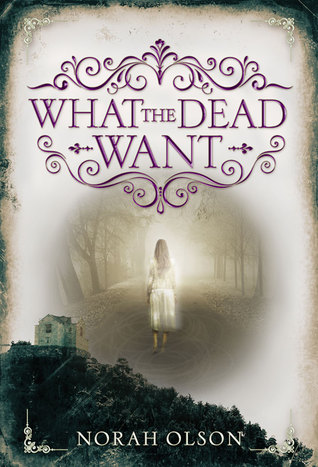 What the Dead Want – Norah Olson
16 -year-old Gretchen takes photographs to understand the world around her, a passion her mother Mona fostered and encouraged when she was still around. Since her mom disappeared years ago, Gretchen and her dad have lived on their own in New York City, haunted by Mona's absence.
When Gretchen's great aunt Esther calls unexpectedly to tell her that she has inherited the pre-Civil War mansion on her mother's side of the family in upstate New York, Gretchen understands nothing except that her aunt needs her help. But what she finds there is beyond her imagination. The house is crumbling apart, filled with stacks of papers and journals from decades, even centuries past, and it's crawling with rodents. It's also full of secrets and a legacy of racism and violence so reprehensible that the ghosts of the past are exacting revenge on the living.
Somehow the mystery of Mona's disappearance and the atrocities that happened on the land during the Civil War are inextricably intertwined, and it's up to Gretchen to figure out how…before even more lives are lost.