CONCOURS / GIVEAWAY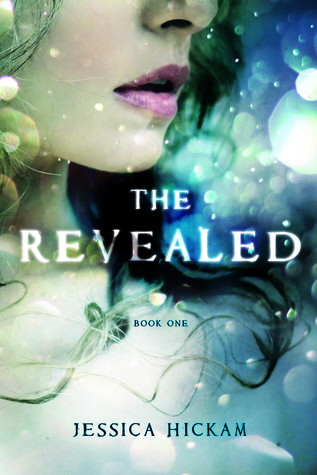 The Revealed – Jessica Hickam
Lily Atwood lives in what used to be called Washington, D.C. Her father is one of the most powerful men in the world, having been a vital part of rebuilding and reuniting humanity after the war that killed over five billion people. Now he's running to be one of its leaders.But in the rediscovered peace on Earth, a new enemy has risen. They call themselves the Revealed – a powerful underground organization that has been kidnapping 18 year olds across the globe without reservation. No one knows why they are kidnapping these teens, but it's clear something is different about these people. They can set fires with a snap of their fingers and create a wind strong enough to barrel over a tree with a flick of their wrist. No one has been able to stop them, and they have targeted Lily as their next victim.But Lily has waited too long to break free from her father's shadow to let some rebel organization just ruin everything. Not without a fight.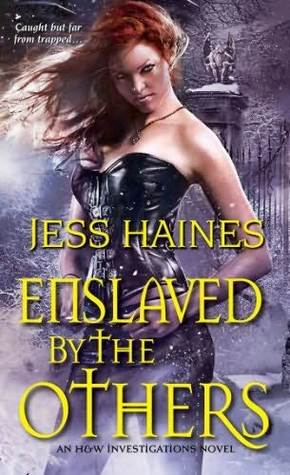 Enslaved by the Others (H&W Investigations, 6) – Jess Haines
Vampires, werewolves, magi and worse-the Others have joined the mortal world, and there's no turning back now… As a New York P.I. and Other specialist, Shiarra Waynest has been in plenty of trouble before. But waking up in a windowless room the prisoner of a vampire slave trader is a shock for anyone. Shia has her wits, her bravado, and a couple of used staples, so maybe she can take on a mansion full of serious evil. But although she's desperate to escape, Shia needs some answers too. Her friends are in danger. There are betrayers and spies among them. And even if she can figure out what's going on and somehow get a message out, she's still a captive of the worst kind…
Memory Zero
(Spook Squad, 1) – Keri Arthur
MORTAL RECALL   For Sam Ryan, life began at age fourteen. She has no memory of her parents or her childhood. In a decade of service with the State Police, Sam has exhausted the resources of the force searching for clues to her identity. But all mention of her family seems to have been deliberately wiped off the record. Everything changes the night Sam's missing partner resurfaces as a vampire . . . and forces her to kill him in self-defense. Now Sam is charged with murder. Suspended from the force, and with no one left to trust, Sam accepts some unexpected help from Gabriel Stern, a shapeshifter who conceals startling secrets. While investigating the circumstances surrounding her partner's strange behavior, Sam discovers that Garbriel's been involved with a dangerous organization that's planning a war on the human race. More immediate, someone is guarding the truth about Sam's past—someone who'd rather see her dead than risk her knowing too much. To stay alive, Sam must unravel the threads of her past—and find out not only who she is but what she is.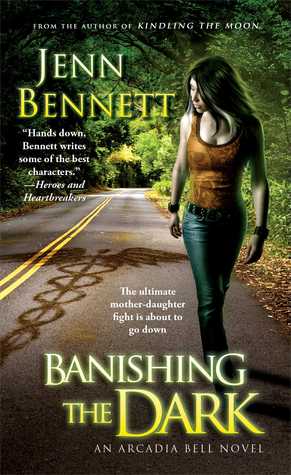 Banishing the Dark (Arcadia Bell, 4) – Jenn Bennett
The fourth and final installment of a "riveting" (RT Book reviews) urban fantasy series about a renegade mage and the demons who love her. Complicated does not begin to describe Arcadia Bell's life right now: unnatural magical power, another brush with death, and a murderous mother who's not only overbearing but determined to take permanent possession of Cady's body. Forced to delve deep into the mystery surrounding her own birth, Cady must uncover which evil spell her parents cast during her conception…and how to reverse it. Fast. As she and her lover Lon embark on a dangerous journey through her magical past, Lon's teenage son Jupe sneaks off for his own investigation. Each family secret they uncover is darker than the last, and Cady, who has worn many identities—Moonchild, mage, fugitive—is about to add one more to the list.
Lockstep – Karl Schroeder
When seventeen-year-old Toby McGonigal finds himself lost in space, separated from his family, he expects his next drift into cold sleep to be his last. After all, the planet he's orbiting is frozen and sunless, and the cities are dead. But when Toby wakes again, he's surprised to discover a thriving planet, a strange and prosperous galaxy, and something stranger still—that he's been asleep for 14,000 years. Welcome to the Lockstep Empire, where civilization is kept alive by careful hibernation. Here cold sleeps can last decades and waking moments mere weeks. Its citizens survive for millennia, traveling asleep on long voyages between worlds. Not only is Lockstep the new center of the galaxy, but Toby is shocked to learn that the Empire is still ruled by its founding family: his own. Toby's brother Peter has become a terrible tyrant. Suspicious of the return of his long-lost brother, whose rightful inheritance also controls the lockstep hibernation cycles, Peter sees Toby as a threat to his regime. Now, with the help of a lockstep girl named Corva, Toby must survive the forces of this new Empire, outwit his siblings, and save human civilization.
The Pilgrims (Pendulum, 1) – Will Elliott
Eric Albright is a twenty-six-year-old journalist living in London. That is to say he would be a journalist if he got off his backside. But this luckless slacker isn't all bad—he has a soft spot for his sometimes friend Stuart Casey, the homeless old drunk who mostly lives under the railway bridge near his flat. Eric is willing to let his life just drift by…until the day a small red door appears on the graffiti-covered wall of the bridge, and a gang of strange-looking people—Eric's pretty sure one of them is a giant—dash out of the door and rob the nearby newsagent. From that day on Eric and Case haunt the arch, waiting for the door to reappear. When it does, both Eric and Case choose to go through…to the land of Levaal. A place where a mountain-sized dragon with the powers of a god lies sleeping beneath a great white castle. In the castle the sinister Lord Vous rules with an iron fist, and the Project, designed to effect his transformation into an immortal spirit, nears completion. But Vous's growing madness is close to consuming him, together with his fear of an imaginary being named Shadow. And soon Eric may lend substance to that fear. An impossibly vast wall divides Levall, and no one has ever seen what lies beyond. Eric and Casey are called Pilgrims, and may have powers that no one in either world yet understands, and soon the wall may be broken. What will enter from the other side? Pilgrims is no ordinary alternate-world fantasy; with this first volume in The Pendulum Trilogy, Will Elliott's brilliantly subversive imagination twists the conventions of the alternate-world fantasy genre, providing an unforgettable visionary experience.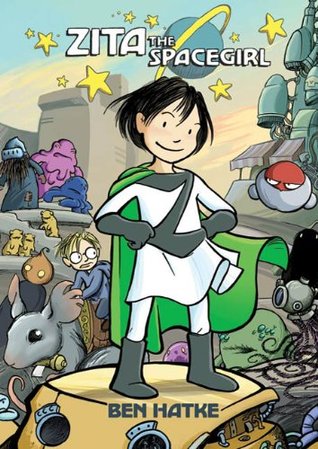 Ténèbres Dévoilées (Risa Jones, 5) – Keri Arthur
Risa Jones commence à croire que sa seule façon de sauver le monde est de mourir. La première clé permettant d'ouvrir le chemin vers l'Enfer a été utilisée, permettant à d'effroyables créatures de s'en échapper et de semer la mort. Risa, aidée d'Azriel le Faucheur, doit à tout prix retrouver les deux autres clés tout en essayant d'empêcher d'autres meurtres. Mais alors qu'elle est sur le point de s'emparer de la deuxième, Lucian, son ex-amant, la vole et disparaît, contraignant Risa à le traquer pour l'affronter dans un combat à mort.