Stacking the Shelves is a meme hosted by Tynga's Reviews
Giveaways/Concours
Si Proche de Lui – Stephane Soutoul (INT)
Giveaway: signed copy of The Shadow Reader – Sandy Williams (US)
Book of your choice in the Sentinels of New Orleans – Suzanne Johnson (INT)
Ebook of your choice by Sierrra Dean (INT)
Reckoning by S.J. Harper (US&CAN)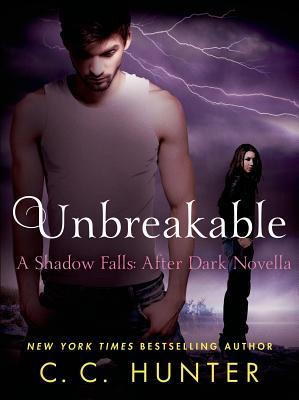 Unbreakable (Shadow Falls: After Dark, 0.5) – C.C. Hunter
He isn't everything he says he is. He's even more…
Who is Chase Tallman, the newest member of Shadow Falls? What made him into the sexy, mysterious vampire he is today? And what led him to Della Tsang?
Step back in time and unearth the secrets that haunt him. The secret of how he became a vampire—and how he knows so much about being reborn. Secrets about his first love, his family–and what steers him toward Della, the beautiful, complicated girl he just can't seem to stay away from. The one who makes him want things he thought he'd given up on long ago.
It all began with a research study, a palm reader, and a plane crash that sent him on a quest…for a love that's unbreakable.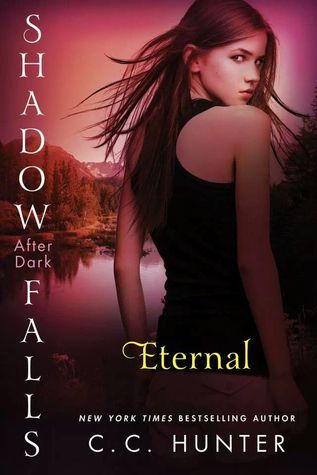 Eternal (Shadow Falls: After Dark, 2) – C. C. Hunter
All her life, Della's secret powers have made her feel separated from her human family. Now, she's where she belongs, at Shadow Falls. With the help of her best friends Kylie and Miranda, she'll try to prove herself in the paranormal world as an investigator—all the while trying to figure out her own heart. Should she chose Chase, a powerful vampire with whom she shares a special bond? Or Steve, the hot shapeshifter whose kisses make her weak in the knees? When a person with dark connection to her past shows up, it'll help her decide which guy to choose–and make her question everything she knows about herself.
From bestselling author C.C. Hunter comes Eternal—a must-read for fans of the Shadow Falls series—and the sequel to Reborn.