Stacking the Shelves is a meme hosted by Tynga's Reviews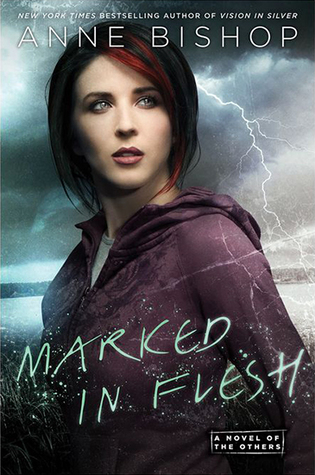 Marked in Flesh (The Others, 4) – Anne Bishop
 For centuries, the Others and humans have lived side by side in uneasy peace. But when humankind oversteps its bounds, the Others will have to decide how much humanity they're willing to tolerate—both within themselves and within their community…
Since the Others allied themselves with the cassandra sangue, the fragile yet powerful human blood prophets who were being exploited by their own kind, the delicate dynamic between humans and Others changed. Some, like Simon Wolfgard, wolf shifter and leader of the Lakeside Courtyard, and blood prophet Meg Corbyn, see the new, closer companionship as beneficial—both personally and practically.
But not everyone is convinced. A group of radical humans is seeking to usurp land through a series of violent attacks on the Others. What they don't realize is that there are older and more dangerous forces than shifters and vampires protecting the land that belongs to the Others—and those forces are willing to do whatever is necessary to protect what is theirs…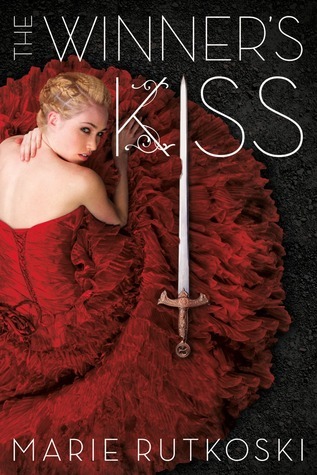 The Winner's Kiss (The Winner's Trilogy, 3) – Marie Rutkoski
War has begun. Arin is in the thick of it, with the East as his ally and the empire as his enemy. He's finally managed to dismiss the memory of Kestrel, even if he can't quite forget her. Kestrel turned into someone he could no longer recognize: someone who cared more for the empire than for the lives of innocent people—and certainly more than she cared for him. At least, that's what he thinks.
But far north lies a work camp where Kestrel is a prisoner. Can she manage to escape before she loses herself? As the war intensifies, both Kestrel and Arin discover unexpected roles in battle, terrible secrets, and a fragile hope. The world is changing. The East is pitted against the West, and Kestrel and Arin are caught between. In a game like this, can anybody really win?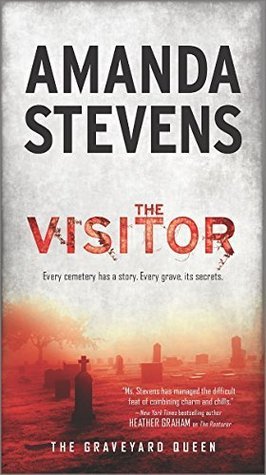 The Visitor (Graveyard Queen, 4) – Amanda Stevens
My name is Amelia Gray. I'm the Graveyard Queen.
Restoring lost and abandoned cemeteries is my profession, but I'm starting to believe that my true calling is deciphering the riddles of the dead. Legend has it that Kroll Cemetery is a puzzle no one has ever been able to solve. For over half a century, the answer has remained hidden within the strange headstone inscriptions and intricate engravings. Because uncovering the mystery of that tiny, remote graveyard may come at a terrible price.
Years after their mass death, Ezra Kroll's disciples lie unquiet, their tormented souls trapped within the walls of Kroll Cemetery, waiting to be released by someone strong and clever enough to solve the puzzle. For whatever reason, I'm being summoned to that graveyard by both the living and the dead. Every lead I follow, every clue I unravel brings me closer to an unlikely killer and to a destiny that will threaten my sanity and a future with my love, John Devlin.