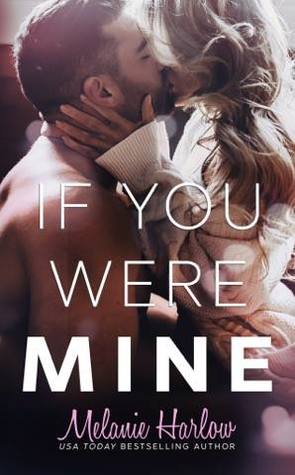 Synopsis: Theo MacLeod wasn't supposed to be the one.

Tall, dark and handsome suits me just fine, but the cocky grin, know-it-all attitude, and mammoth ego? No thanks. I only hired him so I wouldn't have to sit at the singles table again. It was just pretend.

He wasn't supposed to kiss me.

My heart wasn't supposed to pound.

We weren't supposed to spend the night together—the hottest night of my life.

One night turns into a snowed-in weekend away, and even the blizzard of the century can't cool the fire between us. I can't get enough—of his smile, of his body, of the way he makes me feel.

We're nothing alike. He's a daredevil, and I'm a nervous Nellie. He's a drifter, and I want to put down roots. He's an opportunist with a checkered past, and I'm a Girl Scout volunteer.

But none of it matters when I'm in his arms.

I know he's made mistakes. I know his wounds are deep, and he doesn't trust easily. I know he doesn't believe he could ever be enough to make me happy, but he could.

All he has to do is stay.
Review: I liked the first volume with Margot and Jack and it is now the turn of one of the best friends of the young woman, Claire, to be put forward. I did not understand before starting the novel that we would find one of the secondary characters here and I was really happy to see the three women again!
Claire has never had a chance with men but when a colleague invites her to her wedding, she blurts out that she has a companion not to end up at the terrible table of the singles. But now, she has no one and no friend that she can take with her … So and against the advice of her friends, Claire will pay the services of an escort to pose as her boyfriend. Still, Claire did not expect to get into Theo's game let alone to want a little more. Theo knows that he should leave the young woman alone, he is nomadic and tries to earn some money where he can. Besides, he is also completely against any attachment or relationship. So why stay when she asks him and why come back? My heart broke for Claire many times, seeing her fall under his spell as she knows that he told her that he can not make her hope. Yet he can not leave her alone either.
The two characters are touching even if I wanted to shake Theo several times to make him aware of the harm he was doing. However, we focus on this character hoping that he will realize the consequences of his actions. Claire is all cute, naive, but with little confidence in herself and she is waiting for the Prince Charming from the movies. I loved her character, seeing her evolve throughout the book to become a more assertive and determined woman even if it is not necessarily simple.
The author presents us once again a very nice romance and I am curious to read more!