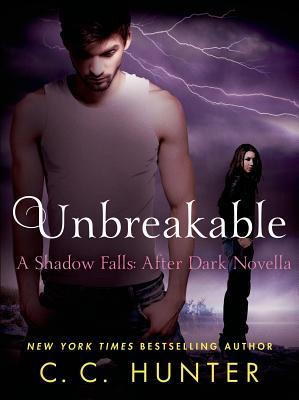 Shadow Falls: After Dark,  Book 0.5

Synospsis: He isn't everything he says he is. He's even more…

Who is Chase Tallman, the newest member of Shadow Falls? What made him into the sexy, mysterious vampire he is today? And what led him to Della Tsang?

Step back in time and unearth the secrets that haunt him. The secret of how he became a vampire—and how he knows so much about being reborn. Secrets about his first love, his family–and what steers him toward Della, the beautiful, complicated girl he just can't seem to stay away from. The one who makes him want things he thought he'd given up on long ago.

It all began with a research study, a palm reader, and a plane crash that sent him on a quest…for a love that's unbreakable.
Review: I was immediately intrigued when I found out about this novella. I had a good time with the first volume and until the release of the second, I was curious to learn more about Chase. Oh yes, because it is a very mysterious character who hides a lot of things and this story allows us to learn a little more about his past and how he became the person he is today.
Now, we find the boy from the time when he was human and lived with his family like everyone else, trying to manage his older sister, to understand how to charm his first love and face the change in his life. Yes even in very few pages we learn a lot about this character that we knew practically nothing about.
It was a good introduction and despite the few pages, we have a good complete story, giving us a more comprehensive view of this character. I confess that I am now very curious to read the second novel to see if Chase is also present and thus learn more about him. If you like the series, this novella will be a nice complement.