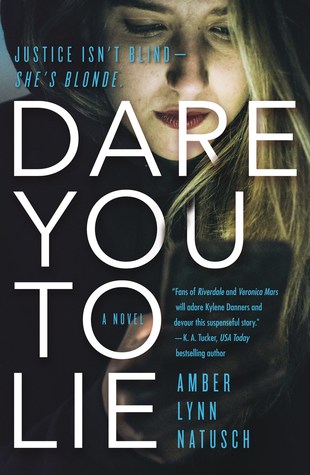 Hometown Antihero, Book 1
Synopsis: When her FBI agent father is framed for murder, Kylene is forced to move in with her grandfather, back to the small town that turned its back on her, and the boy who betrayed her.

All Ky cares about is clearing her father's name, but someone won't let her forget the photo scandal that drove her away two years ago. As the threats gain momentum, Ky finds an unlikely ally in the rookie FBI agent sent to keep an eye on her.

Determined to expose the town's hidden skeletons, Ky unwittingly thrusts herself into a much bigger plot. They thought she'd forgive and forget. They're about to learn they messed with the wrong girl.
Review: I did not know about the author but I was curious to discover the novel and I must say that I was really pleased to have the opportunity to read it because I loved it!
Ky is back in the city she left with her parents two years ago. But here she has no choice. Her father is in prison for a crime that she is sure he did not commit and she is determined to prove it even if she is the only one to do it! But coming home also means facing what she fled until then. They all hope that she will not try to dig in the past, to try to understand what happened that night but it's not knowing Ky. Because if she did not want to investigate things after this debacle, this time, our heroine is determined to find out who humiliated her and especially to show that she is not the liar they make her look like.
I loved Ky! She is a determined girl who does not hesitate to confront her problems, even if it is sometimes not the best way to cope. It will attract more problems than she thought and she will be part of a story that exceeds her completely. I was really captivated by the author's ideas and I was eager to find out exactly what was happening and who the culprit of the pictures was. And how to resist Garrett and Taby, her two friends? I loved them too! However, it is a bit more difficult to decide on Dawson and A.J.
This novel allows us to discover a first part of Ky's story, but it also allows us to glimpse many tracks for the future and especially with respect to her father and I can not wait to discover all that!