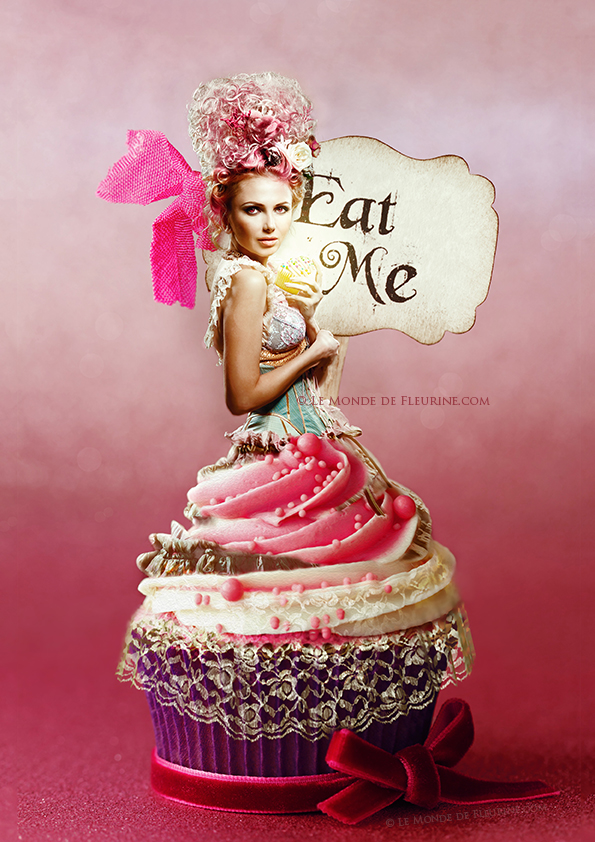 C'est au tour de Tijan aujourd'hui. Tijan est une auteure dont plusieurs romans ont été traduits en Français notamment chez Hugo romans : la série Fallen Crest ou encore Toi + Moi + Lui. Mais elle a aussi d'autres supers romans non traduits que je recommande fortement ! Merci à elle pour les réponses et le concours pour un audiobook au choix entre Ryan's Bed ou Bad Boy Brody (sur audible US), de même qu'à Hugo Roman pour le concours de Fallen Crest (Tome 7).
---
It's Tijan's turn today. Tijan is an author that I really enjoy and she has many romance books that I can only recommend. I'm really happy to have her today on the blog. Thanks to her for the answers and for the giveaway of Ryan's Bed or Bad Boy Brody (on audible US). If you haven't tried any of her books, go for them!
---
– Welcome on Between Dreams and Reality, can you introduce yourself in a few words?
Hello!! I'm Tijan. **waving**
I write suspenseful and unpredictable novels. (Or so my reader group told me when I asked for them to describe my books!) My characters are usually strong, intense, and with a little bit of sass on the side. I started writing later in life and once I started, I was hooked. I live in northern Minnesota with an English Cocker I adore! And I'm so excited to be here with you guys!!
– Many of your books were firstly shared on wattpad. Is it easier to work on this platform?
I don't know about easier. I first published on Fictionpress, but moved later to Wattpad and I wasn't prepared for the response I'd get with my story, Fallen Crest High. I had readers upset with me for not writing a sequel and readers starting to write their own, and I sort of panicked. I self-published after that because I was scared of losing my characters, but it was the best thing for me. It started my career. I say the difference between Wattpad and self-publishing is that I get paid from self-publishing.
– How is your writing process? 
What I do: I sit down, boot up Word, put my headphones on with good music, and I start typing. Sometimes it's crap and sometimes it can give me the shivers. Some people plan everything with writing. I don't. I do try to outline sometimes, especially with some of the 'bigger' novels that I know a bunch of people are wanting to read, but it's very rare for me to keep with the outline throughout the whole book. I usually veer off somewhere and sometimes I come back to the ending and sometimes I don't.
Writing is your own process. Write what you want to read, but just write it. I don't think anyone can tell you how to write. You just have to do it for yourself.
– Why did you choose to self-publish? 
Answered above, but besides that answer, I was hoping to make a career of this writing gig and so far it's working. Here's hoping it keeps on, though because you just never know!
– You write different kinds of romances (NA, adult…), is there a particular genre you prefer?
Oh, I don't know. I really enjoy writing young adult, but I also love reading that genre and reading in the paranormal genre too!
– If you could choose one of your books, which one would it be?
Choose as my favorite? Maybe Ryan's Bed at this point! That might change, but yeah, I think Ryan's Bed right now.
– Your novels have been translated in French, how does it feel?
AHMAZING!! I can't believe that happened. It's the best feeling ever, and then also a scared feeling because you hope that it does good in that language too!! Reading the reviews are harder because I never know if they're translated right or not. So I generally don't know if my books are being enjoyed or not. I'm hoping they are!
– Who are some of your favorite authors?
Debra Anastasia, Jennifer Armentrout, Helena Hunting!
– Would you consider writing something different than ro
mances?
Uh… maybe a psychological thriller? Maybe? Or a dystopian novel? I have tried that and it's HARD! lol So who knows.
---
Bienvenue sur Between Dreams and Reality, pouvez-vous vous présenter en quelques mots ?
Bonjour!! Je suis Tijan. **fait coucou**
J'écris des romans pleins de suspense et imprévisibles. (Du moins c'est que mes lecteurs m'ont dit quand je leur ai demandé de décrire mes livres !). Mes personnages sont généralement forts, intenses et un peu piquants. J'ai commencé à écrire assez tard dans ma vie et une fois commencé, j'ai adoré. Je vis dans le nord du Minnesota avec un cocker anglais ! Et je suis tellement contente d'être ici avec vous, les gars.
Plusieurs de vos livres ont tout d'abord été partagés sur Wattpad. Est-ce plus facile de travailler sur cette plateforme ?
Je ne sais pas si c'est plus facile. J'ai d'abord publié sur Fictionpress, mais j'ai changé plus tard pour Wattpad et je n'étais pas préparée à la réponse que j'ai eue avec mon histoire, Fallen Crest High. J'avais des lecteurs en colère contre moi pour ne pas avoir écrit de suite et des lecteurs qui ont commencé à en écrire de leur côté, et j'ai commencé à paniquer. J'ai auto-publié après ça parce que j'avais peur de perdre mes personnages, mais c'était le mieux pour moi. Ma carrière a commencé. Je pense que la différence entre Wattpad et l'auto-édition réside dans le fait que je suis payée en auto-publiant. 
Quel est votre procédé d'écriture ?
Ce que je fais : je m'assois, j'allume Word, mets mes écouteurs avec de la bonne musique et je commence à taper. Parfois c'est nul et parfois ça me fait frissonner. Certaines personnes planifient tout avant d'écrire. Ce n'est pas mon cas. J'essaie d'avoir une ligne conductrice parfois, surtout pour les plus "gros" romans que les gens attendant, mais c'est assez rare que je m'y tienne tout au long. Je m'en éloigne généralement à un moment et parfois j'y reviens à la fin et parfois non.
Écrire est un processus propre. Écrivez ce que vous voulez lire, mais écrivez juste. Je ne pense pas que quiconque puisse vous dire comment écrire. Vous devez juste le faire par vous-même.
Pourquoi avez-vous choisi d'auto-publié ?  
Déjà répondu au-dessus, mais au-delà de cette réponse, j'espérais pouvoir faire une carrière de l'écriture et pour le moment ça marche. J'espère que cela continuera, même si on ne peut jamais prévoir.
Vous écrivez différents genres de romances (NA, adultes,…), y a-t-il un genre particulier que vous préférez ?
Oh je ne sais pas. J'aime beaucoup écrire du Young Adult, mais j'adore lire ce genre, ainsi que le paranormal.
Si vous pouviez choisir un de vos romans, lequel serait-ce ?
Choisir mon préféré ? Peut-être Ryan's Bed pour le moment. Cela pourrait changer, mais je pense que c'est Ryan's Bed pour le moment. 
Vos romans ont été traduits en Français, que ressentez-vous ?
GENIAL!! Je n'arrive pas à croire que ce soit arrivé. C'est le meilleur des sentiments, et puis j'ai eu un peu peur parce que vous espérez que ça marchera aussi dans cette langue !!! Lire les avis était plus difficile parce que je ne sais jamais s'ils sont bien traduits ou pas. Alors généralement, je ne sais pas si on aime mes livres ou pas. J'espère que oui !
Qui sont certains de vos auteurs préférés ?
Debra Anastasia, Jennifer Armentrout, Helena Hunting! 
Considéreriez-vous écrire quelque chose de diffèrent que de la romance ?
Uh… peut-être un thriller psychologique ? Peut-être ? Ou un roman dystopique ? J'ai essayé ça et c'est DUR ! lol alors qui sait ?
---
Thanks to the author you can win an audiobook of Ryan's Bed or Bad Boy Brody (on audible US). The other giveaway is Be/Fr only.
Merci à l'auteur vous pouvez gagner un autdiobook de Ryan's Bed ou Bad Boy Brody (sur audible US). Un autre grand merci à Hugo Roman, vous pouvez gagner le 7ème et dernier tome de la série Fallen Crest (concours ouvert à la France et la Belgique uniquement))
Audible US
France/Belgique