Stacking the Shelves is a meme hosted by Tynga's Reviews
Giveaways/Concours
Concours pour 10 tomes de L'Echiquier des Dieux de Richelle Mead (FR&Be)
Giveaway Echopraxia by Peter Watts + The Ultra Thin Man by Patrick Swenson (US&CAN)
Giveaway: signed copy of Cursed by Destiny + swag (INT)
Penumbra (Spook Squad, 3) – Keri Arthur
TWIN KILLING
 
Agent Sam Ryan wants out of the Special Investigations Unit. She's sick of the attitude from her partner, Gabriel Stern. She's sick of the paperwork. Most of all, she's sick of feeling lonely. But her boss isn't about to let her go that easily. He gives Sam a choice: either stay stuck in her office or guard a clone replacement of Dan Wetherton, a government minister. Sam reluctantly chooses the latter—even though she suspects she's being used as bait to draw out the SIU's elusive nemesis.
Gabriel would like nothing better than to be on his own, without a partner to hold him back. Then he learns that Sam has been assigned to protect Wetherton—or whatever it is that's replaced him. Wetherton's clone could have come from only one place: Hopeworth, the military base that contains the secrets of Sam's past. Determined to protect her, Gabriel is drawn into a fight against unspeakable evil. And all too soon, Sam and Gabriel discover that the connection between them is far more powerful than anyone could ever have imagined.
Cursed Moon (Prospero's War, 2) – Jaye Wells
When a rare Blue Moon upsets the magical balance in the city, Detective Kate Prospero and her Magical Enforcement colleagues pitch in to help Babylon PD keep the peace. Between potions going haywire and everyone's emotions running high, every cop in the city is on edge. But the moon's impact is especially strong for Kate who's wrestling with guilt over falling off the magic wagon.
After a rogue wizard steals dangerous potions from the local covens, Kate worries their suspect is building a dirty magic bomb. Her team must find the anarchist rogue before the covens catch him, and make sure they defuse the bomb before the Blue Moon deadline. Failure is never an option, but success will require Kate to come clean about her secrets.
Evernight (Darkest London, 5) – Kristen Callihan
Holly Evernight belongs to a very special family of inventors. They have nobly served the Society for the Suppression of Supernaturals for generations. And Holly may have the most special creative powers of them all. But her skills are about to be tested as she tries to save the life of a half-man-half machine whose clockwork heart is ticking down to the bitter end…
William Thorne was a rebel, a hired assassin for the SOS's greatest rival, before he was taken, tortured, and transformed. Now his mind and soul battles with his body as he becomes less and less human. But the true fight for his humanity will be waged within his heart.
The fifth book in Kristen Callihan's critically acclaimed Darkest London series set in Victorian London will appeal to fans of New York Times bestselling authors Amanda Quick, Gail Carriger and Hannah Howell.
Merci à Léa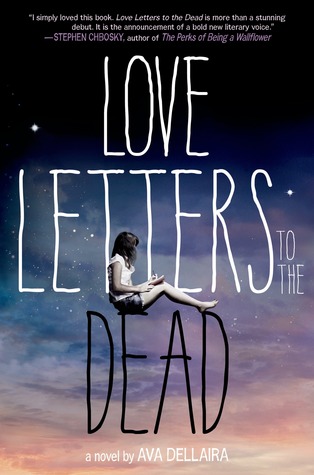 Love letters to the dead – Ava Dallaira
It begins as an assignment for English class: Write a letter to a dead person.
Laurel chooses Kurt Cobain because her sister, May, loved him. And he died young, just like May. Soon, Laurel has a notebook full of letters to the dead—to people like Janis Joplin, Heath Ledger, Amelia Earhart, and Amy Winehouse—though she never gives a single one of them to her teacher. She writes about starting high school, navigating the choppy waters of new friendships, learning to live with her splintering family, falling in love for the first time, and, most important, trying to grieve for May. But how do you mourn for someone you haven't forgiven?
It's not until Laurel has written the truth about what happened to herself that she can finally accept what happened to May. And only when Laurel has begun to see her sister as the person she was—lovely and amazing and deeply flawed—can she truly start to discover her own path.
In a voice that's as lyrical and as true as a favorite song, Ava Dellaira writes about one girl's journey through life's challenges with a haunting and often heartbreaking beauty.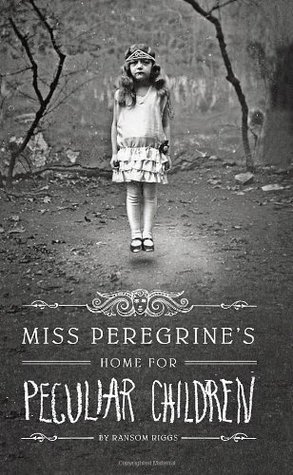 Miss Peregrine's Home for Peculiar Children (Miss Peregrine's Peculiar Children, 1) – Ransom Riggs
A mysterious island. An abandoned orphanage. A strange collection of very curious photographs.
It all waits to be discovered in Miss Peregrine's Home for Peculiar Children, an unforgettable novel that mixes fiction and photography in a thrilling reading experience. As our story opens, a horrific family tragedy sets sixteen-year-old Jacob journeying to a remote island off the coast of Wales, where he discovers the crumbling ruins of Miss Peregrine's Home for Peculiar Children. As Jacob explores its abandoned bedrooms and hallways, it becomes clear that the children were more than just peculiar. They may have been dangerous. They may have been quarantined on a deserted island for good reason. And somehow—impossible though it seems—they may still be alive.
A spine-tingling fantasy illustrated with haunting vintage photography, Miss Peregrine's Home for Peculiar Children will delight adults, teens, and anyone who relishes an adventure in the shadows.