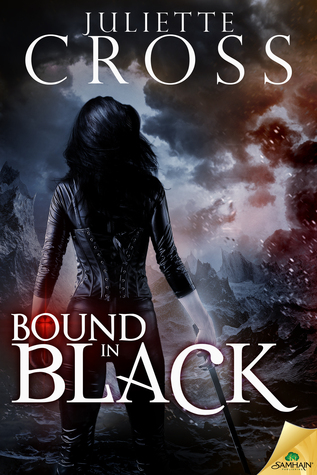 The Vessel Trilogy, Book 3
Synopsis: In the belly of the beast, strategy is useless.

Genevieve Drake is on a dangerous mission to find the soul collector, Lethe, and enter the deepest, darkest level of the underworld. No one has ever returned alive from the belly of a soul collector, but she will let nothing stop her from going after the precious treasure Lethe stole from her.

As she is tested against demon spawn and foul creatures of the underworld, each triumph strengthens her Vessel power—and drags her closer to a breaking point that could forever doom her to the abyss.

Meanwhile, with the full prophecy hurtling toward completion, the Dominus Daemonum strategize for the day Gen will battle Prince Bamal's Vessel to the death, when the Great War between heaven and hell will begin.

But Bamal has a secret weapon. When he reveals it—and Thomas reveals his own hidden agenda—Gen may not have the strength to resist the temptation to fall into darkness, forsaking the fate of the world for her broken heart.

Warning: Contains malicious demons, sinister spawn, and a vengeful heroine with plans to send them all back to burning hell.
Review: The end of the last volume left our heroine in a very difficult situation with the Jude's disappearance in hell and I admit that I was curious to see how far our heroine would be willing to go to save him. One thing is certain, she does not keep many limits to recover him.
Gen will therefore find herself embarked on a quest that could be too much for her while making some alliances with demons, angels and always desperate to save her disappeared husband, though it may well be that he does not remember of her if she succeeds. Heading to hell, she will face a lot of obstacles that will only be part of the problem. Oh yes, because the Demon Princes are always in her path with their own plans. We find like that Danté, that we saw several times in the previous volumes, and finally, we made the acquaintance of Bamal whom we heard so much about. I confess that I expected someone twisted but he even surpasses my expectations and it's true that his character is really twisted and unhealthy … But that's not all, for we also meet again with Thomas and I confess I did not expect at all to revelations about him. Very surprised ideas of the author about it for once.
As you see, war is approaching and Gen is determined to do what she wants, for her own good and that of others. She will face some demons of her past, without thinking that it would be possible one day and like that move forward. It hurts to see all she has to face but it's quite impressive to see the person she becomes. Yes, because the young woman reinforces and increases her power, allowing her to finally defend herself alone with all those who wish to keep with them or kill her.
So yes, many revelations await us here and it was nice to discover everything. We feel the war closer and I'm curious to see what will happen.