Stacking the Shelves is a meme hosted by Tynga's Reviews
Giveaway
Win the book of your choice up to 12$ – Gagnez le livre de votre choix jusqu'à 10€
The Awakening (Graveyard Queen, 6) – Amanda Stevens
Shush…lest she awaken…
My name is Amelia Gray, a cemetery restorer who lives with the dead. An anonymous donor has hired me to restore Woodbine Cemetery, a place where the rich and powerful bury their secrets. Forty years ago, a child disappeared without a trace and now her ghost has awakened, demanding that I find out the truth about her death. Only I know that she was murdered. Only I can bring her killer to justice. But the clues that I follow—a haunting melody and an unnamed baby's grave—lead me to a series of disturbing suspects.
For generations, The Devlins have been members of Charleston's elite. John Devlin once turned his back on the traditions and expectations that came with his birthright, but now he has seemingly accepted his rightful place. His family's secrets make him a questionable ally. When my investigation brings me to the gates of his family's palatial home, I have to wonder if he is about to become my mortal enemy.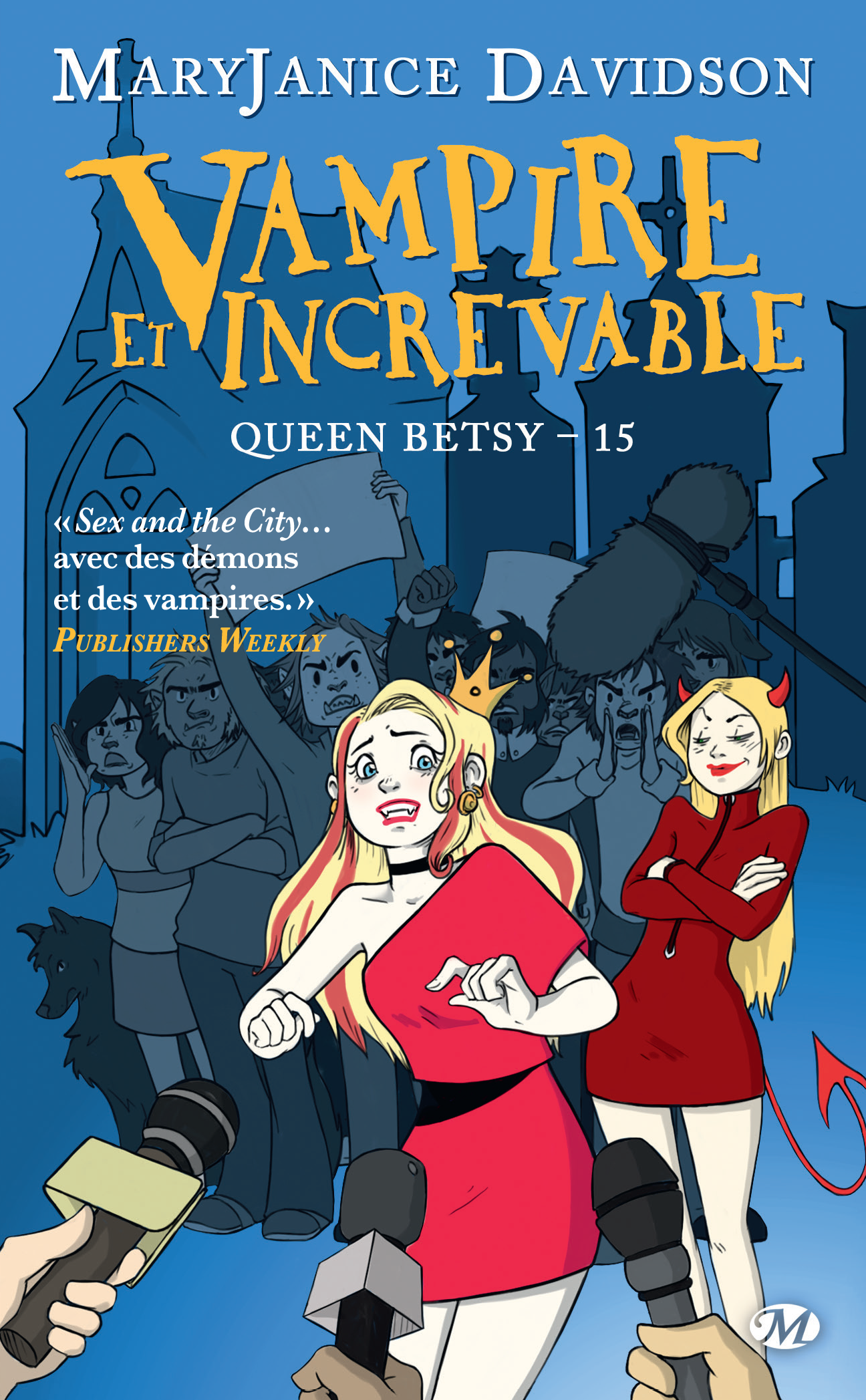 Vampire et Increvable (Queen Betsy, 15) – MaryJanice Davidson
Laura, ma demi-soeur et Antéchrist frustrée à ses heures perdues, a révélé l'existence des vampires au monde entier. Pour les non-morts, la vie ne sera plus jamais la même. Les projecteurs sont braqués sur le monde surnaturel, et les loups-garous sont sur les dents, tout sauf satisfaits de mes talents diplomatiques. Avec une campagne de médiatisation à mener, le Diable dans les pattes et des sirènes qui attendent la chute de l'histoire, je suis en position critique. Mais s'il existe une personne capable de s'en sortir avec panache, c'est bien moi, la reine de l'enfer.