Stacking the Shelves is a meme hosted by Tynga's Reviews
Concours
25$ on amazon or bookdepository (INT)
Le Pensionnat des innocentes- Angela Marsons (Fr&Be)
Inséparbles – Cecy Robson (Fr&Be)
audiobook Ryan's bed/bad boy brody (INT)
Fallen Crest (#7) – Tijan (Fr&Be)
Witch Creek – Laura Bickle (INT)
Secret Débarque – Sierra Dean (INT)
ebook of your choice by Sierra Dean (INT)
Frenchman Street (Sentinels Of New Orleans, 6) – Suzanne Johnson
The uneasy truce between the preternatural species of New Orleans has shattered, with wizards and elves, shifters and vampires—not to mention the historical undead—struggling for ultimate control of the city, including the humans who still think they're atop the food chain.<
They aren't, however—and the Summer Prince of Faerie wants them to know it.
Stuck in the middle? One unemployed wizard sentinel. For DJ Jaco, war makes for strange bedfellows as she finally embraces her wizard-elven heritage and strikes a deal with the devil so she and her ragtag band of allies can return to defend her hometown. After all, when the undead French pirate Jean Lafitte has been hired by the mayor as a consultant, things could go horribly wrong.
War is coming to New Orleans just in time for Mardi Gras, with the elves and wizards lined up on opposite sides, the shifters without a leader, the vampires promising loyalty to the highest bidder, and the soul of the Crescent City resting on the outcome of the civil war going on in Faerie between the rival princes of summer and winter.
Mardi Gras Day is approaching fast, the much-anticipated new Krewe of Enyo is not what it seems, and the line between friends and enemies grows thin as DJ tries to stave off open warfare between faeries on the St. Charles Avenue parade route.
Laissez les bons temps rouler…but be careful, or the good times might roll too close for comfort.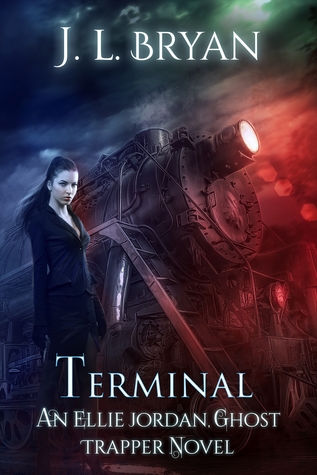 Terminal (Ellie Jordan, Ghost Trapper, 4) – J.L. Bryan
Ellie Jordan and her apprentice Stacey investigate a house in an elaborate planned community that was only half-built before it went bankrupt, leaving an instant ghost town with only a few residents. The entity haunting this house is a banshee that feeds on sadness and misery.
Unfortunately for Ellie, this is no simple haunting, but just one symptom of the cursed land on which the suburban community was built. The old railroad line running through the nearby woods might just be a conduit for lost souls, including dark spirits with ill intentions toward the living. Ellie soon finds herself facing one of the most complex and difficult hauntings she's seen in her career.
One Good Dragon Deserves Another (Heartstrikers, 2) – Rachel Aaron
After barely escaping the machinations of his terrifying mother, two all knowing seers, and countless bloodthirsty siblings, the last thing Julius wants to see is another dragon. Unfortunately for him, the only thing more dangerous than being a useless Heartstriker is being a useful one, and now that he's got an in with the Three Sisters, Julius has become a key pawn in Bethesda the Heartstriker's gamble to put her clan on top.
Refusal to play along with his mother's plans means death, but there's more going on than even Bethesda knows, and with Estella back in the game with a vengeance, Heartstriker futures disappearing, and Algonquin's dragon hunter closing in, the stakes are higher than even a seer can calculate. But when his most powerful family members start dropping like flies, it falls to Julius to defend the clan that never respected him and prove that, sometimes, the world's worst dragon is the best one to have on your side.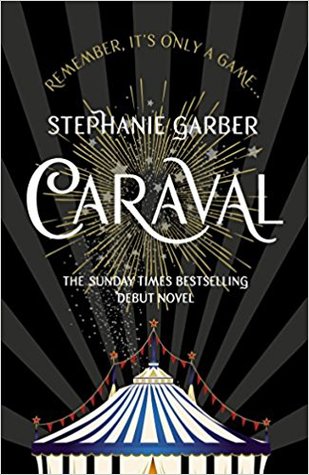 Caraval (Caraval, 1) – Stephanie Garber
Remember, it's only a game…
Scarlett Dragna has never left the tiny island where she and her sister, Tella, live with their powerful, and cruel, father. Now Scarlett's father has arranged a marriage for her, and Scarlett thinks her dreams of seeing Caraval—the faraway, once-a-year performance where the audience participates in the show—are over.
But this year, Scarlett's long-dreamt-of invitation finally arrives. With the help of a mysterious sailor, Tella whisks Scarlett away to the show. Only, as soon as they arrive, Tella is kidnapped by Caraval's mastermind organizer, Legend. It turns out that this season's Caraval revolves around Tella, and whoever finds her first is the winner.
Scarlett has been told that everything that happens during Caraval is only an elaborate performance. Nevertheless she becomes enmeshed in a game of love, heartbreak, and magic. And whether Caraval is real or not, Scarlett must find Tella before the five nights of the game are over or a dangerous domino effect of consequences will be set off, and her beloved sister will disappear forever.
Welcome, welcome to Caraval…beware of getting swept too far away.
Alex, Approximatively – Jenn Bennett
The one guy Bailey Rydell can't stand is actually the boy of her dreams—she just doesn't know it yet.
Classic movie fan Bailey "Mink" Rydell has spent months crushing on a witty film geek she only knows online as Alex. Two coasts separate the teens until Bailey moves in with her dad, who lives in the same California surfing town as her online crush.
Faced with doubts (what if he's a creep in real life—or worse?), Bailey doesn't tell Alex she's moved to his hometown. Or that she's landed a job at the local tourist-trap museum. Or that she's being heckled daily by the irritatingly hot museum security guard, Porter Roth—a.k.a. her new archnemesis. But life is a whole lot messier than the movies, especially when Bailey discovers that tricky fine line between hate, love, and whatever it is she's starting to feel for Porter.
And as the summer months go by, Bailey must choose whether to cling to a dreamy online fantasy in Alex or take a risk on an imperfect reality with Porter. The choice is both simpler and more complicated than she realizes, because Porter Roth is hiding a secret of his own: Porter is Alex…Approximately.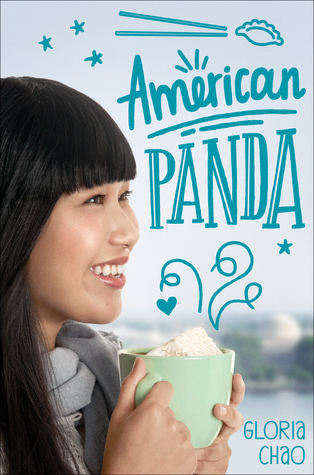 American Panda – Gloria Chao
An incisive, laugh-out-loud contemporary debut about a Taiwanese-American teen whose parents want her to be a doctor and marry a Taiwanese Ivy Leaguer despite her squeamishness with germs and crush on a Japanese classmate.
At seventeen, Mei should be in high school, but skipping fourth grade was part of her parents' master plan. Now a freshman at MIT, she is on track to fulfill the rest of this predetermined future: become a doctor, marry a preapproved Taiwanese Ivy Leaguer, produce a litter of babies.
With everything her parents have sacrificed to make her cushy life a reality, Mei can't bring herself to tell them the truth–that she (1) hates germs, (2) falls asleep in biology lectures, and (3) has a crush on her classmate Darren Takahashi, who is decidedly not Taiwanese.
But when Mei reconnects with her brother, Xing, who is estranged from the family for dating the wrong woman, Mei starts to wonder if all the secrets are truly worth it. Can she find a way to be herself, whoever that is, before her web of lies unravels?
A Hard Day's Fright (Pepper Martin, 7) – Casey Daniels
What happened to a teenager named Lucy one night in 1966 after a Beatles concert? She rushed the stage, kissed Paul, started home with her friends, and was never seen again — until cemetery guide and unintentional PI to the dead Pepper Martin sees her as a ghost. Lucy's spirit can't rest in peace until her body is found and buried. But how will Pepper track down a missing corpse after forty-five years?