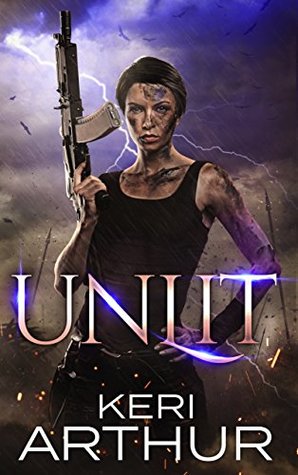 Kingdoms of Earth & Air, Book 1
Synopsis: Winterborne has long been a city divided between those who have magic, and those who do not. Between those who are free, and those who are not…

Though classified as having no magic, Neve March can hear the whispers of the wind and sometimes even control her. But it's a secret she must hold close if she wishes to continue as Nightwatch—the soldiers who guard Winterborne against those who roam the wastelands and feast on human flesh.

When Neve is sent to investigate a faint SOS signal, she not only unearths a woman close to death, but a plot involving an ancient enemy long thought dead.

In an effort to expose those behind the plot, Neve goes undercover amongst Winterborne's elite—a dangerous step that could expose her secret and rip away all that she holds dear.

The trail of treachery leads her from Winterborne's golden halls to the heart of the enemy's hive, and it will shake her belief of not only who she is, but what she is.
Review: If you know me, you must know that I love Keri Arthur and I always discover her novels with great pleasure! I do not know why, but I missed this release and I was sure it was a sequel of another series. Also, when I realized that I had misled myself, I quickly started reading it! How to resist it?
The author proposes a genre a little different from what she usually writes but whose genre could be compared to that of the Outcast series. We have something fantasy, but light enough which allowed me to easily go into history.
Neve is Unlit, a guard without power or that's what everyone thinks. Yes because she hears the wind and can even talk to it. A gift out of the ordinary! Yet her secret is ready to be exposed when she discovers a young pregnant woman almost dead in the middle of nowhere. Attracting a great danger, Neve will have to use her powers to manage to save herself. Unfortunately this is also what will also attract the attention of more powerful people.
I really had a good time with this novel and I was curious to discover this universe, especially in relation to this plot that seems very difficult to thwart. It was a different and intriguing reading. I also appreciated that some destinies take quite surprising turns. I really enjoyed following Neve, discovering what she was, and especially what was being hidden from her, and I am now also curious to discover the sequel with new characters!