Stacking the Shelves is a meme hosted by Tynga's Reviews
Unhearted (Death Seeker, 1) – Cecy Robson
Fae was once a flourishing paradise. Until Death turned greedy and destroyed it, targeting the creatures who inhabited it. Those who survived escaped to Earth's realm, but Death wasn't far behind . . .
Olivia Finn is just another pixie trying to blend in among humans and hide from the death hounds who devoured her family. Clinging to the talisman that keeps her veiled from those who hunt her, she believes she is safe. . .. Until Death finds her and discovers she's immune to its grip.
Now that Olivia's power is unearthed, she is sought by Fae who see her as their savior and stalked by dark entities compelled to destroy her. Can she trust the King of the Dead who has sworn to train and protect her? Or should she obey her instincts that warn he desires more?
Olivia can no longer hide from Death. To survive, she must seek it.
Take off the Menu (Mile High Matched, 3) – Christina Hovland
Saying "I Do" has never been such a mess.
Marlee Medford just got dumped. Yes, things have become ho-hum in her longtime relationship, but she was two days away from walking down the aisle with the man she thought was her forever when he called it off. Convincing herself that they'd be able to reignite their spark once the wedding craziness settled? That was easy. Suddenly finding herself without a fiancé? Not so much. Marlee needs to regain control of her life, and a weekend away with her friends is a solid first step.
One of Denver's best up-and-coming chefs, perpetual bachelor Eli Howard, isn't into serious relationships—especially the kind that ends in marriage. As if to prove his point that they aren't worth the trouble, the wedding he was supposed to be catering just fell apart. Feeling oddly protective of the jilted bride—his little sister's best friend—his weekend plans now involve a trip to Sin City with her group of friends. But it looks like he had a bit too much fun in Vegas when he wakes up married…wedding night included.
Marlee's attempts at getting her life back together are failing miserably. Her ex-fiancé is taking the house, her chihuahua is intent on a love affair with Eli's sneakers, and she's now accidentally hitched to the guy who can't even say the word marriage. With their quickie annulment denied, Eli and Marlee just have to hang tight until the divorce goes through. It's just a little divorce amongst friends, what's the worst that could happen?
Take It Off the Menu is book three of the Mile High Matched series, but stands alone and can be read in any order. If you love a hunky caterer and an accidental marriage, this book is for you! Buy now for a fun, friends-to-lovers romance!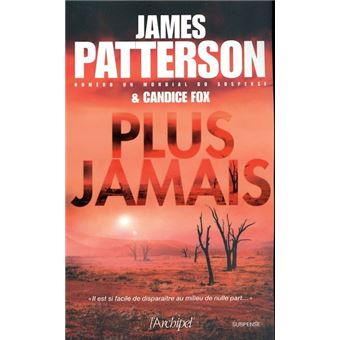 Plus Jamais (Detective Harriet Blue, ) – James Patterson
When Sydney police department sex crimes detective Harriet Blue is called into her boss's office, she never imagined it would be to tell her that her brother is the prime suspect in the brutal murders of three women.
Shocked and in denial, Harry is transferred to Perth to avoid the media exposure this case will attract. Harry is sent into the outback – the never never – to investigate the disappearance of mine worker Danny Carter. The mining town is a seedy place, full of money and immoral ways to spend it. As Harry delves deeper into the murky lives of these miners, she finds that Danny isn't the first to go missing.