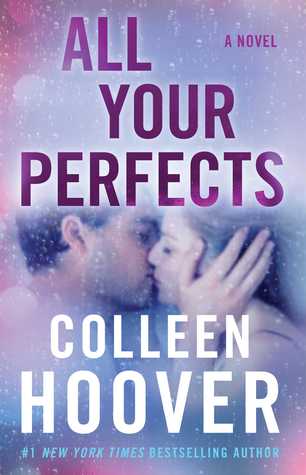 Synopsis: Colleen Hoover delivers a tour de force novel about a troubled marriage and the one old forgotten promise that might be able to save it.

Quinn and Graham's perfect love is threatened by their imperfect marriage. The memories, mistakes, and secrets that they have built up over the years are now tearing them apart. The one thing that could save them might also be the very thing that pushes their marriage beyond the point of repair.

All Your Perfects is a profound novel about a damaged couple whose potential future hinges on promises made in the past. This is a heartbreaking page-turner that asks: Can a resounding love with a perfect beginning survive a lifetime between two imperfect people?
Review: Colleen Hoover is an amazing author and I loved every novel I read written by her. Also, I was eager to immerse myself in All Your Perfects.
I admit that I could never have foreseen how much this novel was going to affect me. This story destroyed me as much as it destroyed our heroes. Yes, Colleen Hoover has an undeniable talent, but she also knows how to share the emotions and pain of her characters. This is not an easy subject, far from it, it is a topic that takes that touched me and it can not leave indifferent.
It was hard to see what our two heroes were going through. We discover their past and their present and it's so sad to see that things have changed, that they hurt so much each other when they were perfect for each other. To see that a thing can have so much impact on their present life. I do not want to say too much about it, but it was an intense story that I could not let go until I finished it, but as I said a story that also destroyed me while I read it. But wow what it was well done, and I loved that end, I loved this book! It was an incredible discovery but hard … so hard.