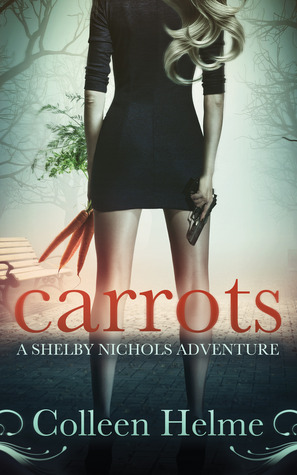 Shelby Nichols, Book 1
Synopsis: Shelby Nichols is an average woman who is married to the only guy she ever fell for. Her life is organized and predictable, revolving around her husband and two children. All that changes the day she stops at the grocery store for some carrots. As the cashier rings up her purchases, a gunman is busy robbing the bank inside the store. When a customer grabs the robber's mask, he is shot and everyone runs for cover. Everyone except Shelby, who finds herself face to face with the killer. The next thing she knows, she's lying on the floor with a bullet wound to her head. Luckily, the bullet only grazes her scalp, and she doesn't suspect any lasting affects until later, when she suddenly 'hears' what people are thinking. With this uncanny ability, her life takes on a whole new dimension. Her kids think she's bossy and too old to understand them, but that's nothing compared to her husband. He says he loves her, but what is it about the redhead at work that he doesn't want her to know? As if that isn't enough, the gunman knows she can identify him, and he's out to silence her forever. In her fight to stay alive, she is saved from certain death by a handsome hit-man with ties to organized crime. This pulls Shelby even deeper into danger, where knowing someone's thoughts can not only hurt her feelings, but get her killed.
Review: This story could be referenced as a cozy mystery (light reading and humor) and a thriller (very serious) with a touch of paranormal. It's an easy read and there is no downtime.
The characters are well described and easy to enjoy, even the mob boss and especially Ramos the hit-man. One exception: you will hate the redhead 🙂 Shelby is a strong woman who fights back and who discovers that reading thoughts has advantages and also disadvantages. She also has a strong tendency to get into trouble.
What is good is that the plot is not super simple and I did not guess the end. The suspense remains whole during all the reading.
This is a read that I recommend if you want something a little different from the usual cozy mystery without wanting a super serious thriller.

Cass