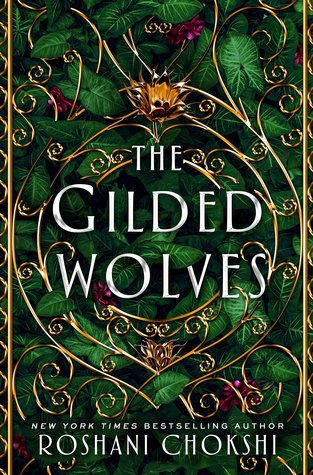 The Gilded Wolves, Book 1
Synopsis: Set in a darkly glamorous world The Gilded Wolves is full of mystery, decadence and dangerous but thrilling adventure.

Paris, 1889: The world is on the cusp of industry and power, and the Exposition Universelle has breathed new life into the streets and dredged up ancient secrets. In this city, no one keeps tabs on secrets better than treasure-hunter and wealthy hotelier, Séverin Montagnet-Alarie. But when the all-powerful society, the Order of Babel, seeks him out for help, Séverin is offered a treasure that he never imagined: his true inheritance. To find the ancient artifact the Order seeks, Séverin will need help from a band of experts:

An engineer with a debt to pay. A historian who can't yet go home. A dancer with a sinister past. And a brother in all but blood, who might care too much.

Together, they'll have to use their wits and knowledge to hunt the artifact through the dark and glittering heart of Paris. What they find might change the world, but only if they can stay alive.
Review: This is a sublime cover and I could not help but take the novel. Besides the synopsis is also very attractive so how to resist it? Well, it's not possible!
I loved the fact that the novel takes place during the Universal Exhibition and better still that in Paris. It's a fascinating setting in a changing era. This is where we discover several characters who will evolve together and ally to find an ancient artifact.
As I said I loved the author's ideas and I found it very nice to follow the characters in this universe. However, what was a bit more difficult for me is to really get into the story, but it's very personal because I see the potential of the novel perfectly. I think it may be the moment that was not perfect or the fact that we have several points of view, something with which I always have a little trouble. But it's true that these are details and I loved the mix of references, hidden surveys. In any case, writing and fluid and engaging and I must say that it is a novel that changes from what I usually have.