Coucou tout le monde !
Anne Bishop est une auteure incroyable et sa série Meg Corbyn est juste géniale. J'en suis totalement tombée sous le charme. Si vous êtes curieux vous pouvez retrouver mes avis par les liens suivant :
– Lettres Ecarlates (Tome 1)
– Volée Noire (Tome 2)
– Visions in Silver (Tome 3)
Merci à l'auteure pour cette jolie interview (la traduction est juste en dessous). Le deuxième tome Volée Noire sort en Français chez Bragelonne le 15 Avril 2015.
—————————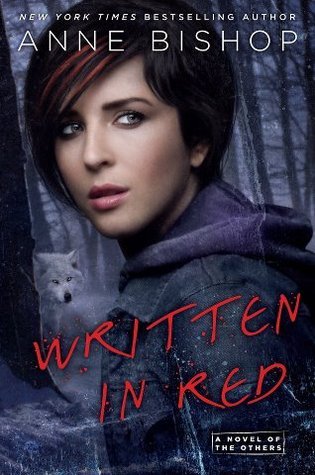 1- For the people new to the world of Anne Bishop can you tell us a few things about you.
I live in New York State in the US, and I've been writing stories since I first learned how to form letters to make words. My debut novel, Daughter of the Blood, was published in 1998. In the Spring and Summer, I spend my time in the garden after the writing is done. I try to be friendly with the bunnies who camp out in my yard, but harsh words have been said when they climb into the big flower pots to sample young flowers instead of eating the greens in the yard. This is probably why the Wolves in the Others' books are fond of having bunny for lunch.
2- You are well known for writing fantasy such as The Black Jewels series. Why did you decide to switch from fantasy into urban fantasy? What do you love most about writing this genre?
For me it's not really a switch. It's more like moving to another neighborhood in the same city rather than moving to a different city. I'm writing fantasy the way I always have, but this time the world I'm exploring has movies and pizza as well as supernatural beings. One of the things that I have fun with in this series is going to stores and considering if the Others would have any interest in purchasing items and why they would or wouldn't want to buy something.
3- How did you come up with the world of Namid and its creatures ? Where most stories featuring shapeshifters focus on their humanness you do the opposite and depict predators (and that's so refreshing!).
Building a new world is a slow process. Years ago, I thought it would be fun to write about werewolves and vampires, but I didn't have an idea of who they were or the world they lived in beyond it being contemporary. Information and ideas began to accumulate over several years. When I reached the point of wondering what would happen if the Others were an entirely different species that had the ability to take on the shape of other predators, including humans, then I had the place where I could begin shaping the world called Namid.
4- I really enjoyed the humor that resulted from the terra indigene's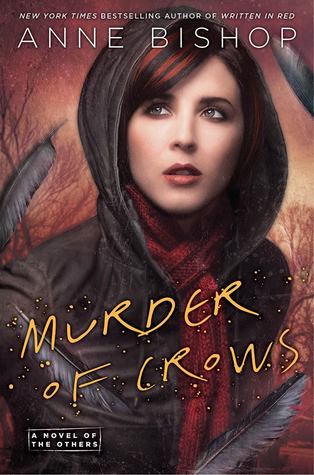 attempts to understand humans. Was this something you consciously planned or did it came rather spontaneously?
When I'm in a character's point of view, I see through their eyes. A Wolf and a human may have some common goals–food, water, taking care of the family–but they won't see the world in the same way. The Others have been observing the behavior of an alien species for centuries, but now they have more opportunity to interact and ask questions. So the humor isn't consciously planned; it's the result of characters dealing with each other.
5- The Others seems to be about the clash of two cultures. On one side we have the terra indigene who are intimately connected with nature. On the other the humans who seem to have forgotten that they are part of it. Is this an important topic for you?
Many years ago, a nature organization sent me a bumper sticker that said "One Earth, One Chance." Many things are disposable in this day and age, but the world isn't one of those things. I try to remember that.
6- Book 3 just came out in the US (as well as book 2 in France) can you tell us a little something about these two books? You might as well tell us a few words about book 4 (Pleeeeeeeeeeease I'm suffering from severe withdrawal symptoms, I need my others fix! ).
Each book shows us a little more about Namid and the beings who inhabit that world. In book 2, Meg and Simon work to uncover the source of drugs that are threatening the fragile peace between humans and Others throughout Thaisia. They also face challenges when the Controller sends another operative to capture Meg. In book 3, the Others force the release of the blood prophets and learn that sometimes well-intentioned actions can have unforeseen and terrible consequences. We also meet another young blood prophet who needs Meg's help to survive. Book 4 can be described in one word: war. (There will be a book 5, but I can't talk about it yet.)
7- Outside of Meg and Simon (too easy they are just perfects) which caracter of The Others is your favorite and why?
Oh, I can't pick favorites in a story I'm writing. But there are the ponies. And Sam. And Vlad. And Henry. And Tess. And Ocean (you haven't met her yet). And…
8- Coming back to Meg and Simon let me tell you that I'm in love with them and quite obsessed with their beautiful relationship. The way they show their affection is subtle and different from what we'd expect. We would like them to be more and yet at the same time what they have is just perfect Yes I know it's not a question but perhaps could you tell us a bit more about who they are and their dynamic?
I really couldn't because exploring who Meg and Simon are is part of the journey of telling their story. So you're learning their story as it unfolds.
9- Outside of your characters who is your favorite heroine? And who is your favorite hero?
I can never choose one. J So, heroines would be Mercy Thompson (Patricia Briggs) and Elizabeth Bennett (Jane Austen). And heroes would be Roarke (J.D. Robb), The Virginian (Owen Wister) and Walt Longmire (Craig Johnson).
10- The world is about to end and you have to assemble your perfect apocalypse team with five fictional characters who would that be?
Daemon Sadi, Lucivar Yaslana, Ladvarian and Cassidy (from the Black Jewels), and Glorianna Belladonna (from Ephemera).
—————————
1- Pour les nouveaux venus dans le monde d'Anne Bishop, pouvez-vous nous en dire plus à votre sujet ?
J'habite dans l'État de New York aux États-Unis, et j'écris des histoires depuis que j'ai appris à former des lettres pour faire des mots. Mon premier roman, La Fille du Sang, a été publié en 1998. Le printemps et l'été, je passe mon temps dans le jardin après avoir fini d'écrire. J'essaie d'être amicale avec les lapins qui campent dans ma cour, mais des mots durs sont dits dès lors qu'ils montent dans les grands pots de fleurs pour déguster les bourgeons au lieu de manger les légumes dans la cour. C'est probablement pourquoi les loups dans les livres des Autres sont friands d'avoir un lapin pour déjeuner.
2- Vous êtes bien connue pour écrire de la fantasy comme la série des
Joyaux Noirs. Pourquoi avez-vous décidé de passer de la fantasy à la fantasy urbaine? Qu'aimez-vous le plus dans la rédaction de ce genre?
Pour moi, ce n'est pas vraiment un changement. C'est plus comme déménager dans un autre quartier de la même ville, plutôt que de passer à une autre ville. J'écris de la fantasy de la façon dont je l'ai toujours faite, mais cette fois, le monde que j'explore possède des films et de la pizza ainsi que des êtres surnaturels. Une des choses que j'apprécie avec cette série, c'est me rendre dans les magasins et réfléchir ce que les Autres voudraient acheter et pourquoi ils voudraient ou non acheter quelque chose.
3- Comment avez-vous inventé le monde de Namid et ses créatures? Là où la plupart des histoires mettent en avant des métamorphes se concentrant sur leur humanité, vous faites le contraire et dépeignant des prédateurs (et c'est tellement agréable!).
Construire un nouveau monde est un processus lent. Il ya des années, j'ai pensé qu'il serait amusant d'écrire sur les loups-garous et les vampires, mais je n'avais pas une idée sur qui ils étaient, ni le monde où ils vivraient sauf le fait qu'il serait contemporain. Des informations et des idées ont commencé à s'accumuler sur plusieurs années. Quand j'ai atteint le point où je me suis demandée ce qui arriverait si les Autres étaient une espèce entièrement différente qui a la capacité de prendre la forme d'autres prédateurs, y compris les humains, puis j'ai eu l'endroit où je pourrais commencer à façonner le monde appelé Namid.
4- J'ai vraiment apprécié l'humour des tentatives des terra indigene pour comprendre les hommes. Etait-ce quelque chose que vous avez consciemment planifié ou était-ce spontané ?
Quand je travaille sur le point de vue d'un personnage, je vois à travers ses yeux. Un loup et un homme peuvent avoir des objectifs communs – la nourriture, l'eau, prendre soin de sa famille – mais ils ne verront pas le monde de la même manière. Les Autres ont observé le comportement d'une espèce exotique depuis des siècles, mais maintenant ils ont la possibilité d'interagir et de poser des questions. Donc, l'humour n'est pas consciemment planifiée, c'est le résultat des interactions des personnages entre eux.
5- Les Autres semblent être sous le choc de deux cultures. D'un côté nous avons les Terra Indigenes qui sont intimement liés à la nature. De l'autre les humains qui semblent avoir oublié qu'ils en sont partie. Est-ce un sujet important pour vous?
Il y a plusieurs années, une organisation de nature m'a envoyé un autocollant qui disait "Une terre, une Chance". Beaucoup de choses sont jetables aujourd'hui, mais le monde n'est pas une de ces choses. J'essaie de m'en souvenir.

6- Le troisième livre vient de sortir aux Etats-Unis (et le tome deux en France) pouvez-vous nous dire un petit quelque chose à propos de ces deux livres? Vous pourriez vous aussi nous dire quelques mots à propos du tome 4 (Pleeeeeeeeeeease je souffre de graves symptômes de sevrage, j'ai besoin de mes autres fixes!).
Chaque livre nous montre un peu plus sur Namid et les êtres qui peuplent ce monde. Dans le tome 2, Meg et Simon travaillent pour découvrir la source de drogues qui menacent la paix fragile entre les humains et les Autres à travers Thaisia. Ils rencontrent également des difficultés lorsque le contrôleur envoie un autre dispositif pour capturer Meg. Dans le tome 3, les Autres forcent la libération des prophètes de sang et apprennent que des actions parfois bien intentionnées peuvent avoir des conséquences imprévues et terribles. Nous rencontrons aussi une autre jeune prophète de sang qui a besoin de l'aide de Meg pour survivre. Le tome 4 peut être décrit en un mot: la guerre. (Il y aura un tome 5, mais je ne peux pas encore en parler.)
7- En dehors de Meg et Simon (trop facile, ils sont simplement parfait, quel est votre personnages préféré chez les Autres et pourquoi?

Oh, je ne peux pas choisir de personnages préférés dans les histoires que j'écris. Mais il y a les Poneys. Et Sam. Et Vlad. Et Henry. Et Tess. Et Océan (vous ne l'avez pas encore rencontrée). Et …
8- Pour en revenir à Meg et Simon laissez-moi vous dire que je suis amoureuse d'eux et tout à fait obsédée par leur belle relation. La façon dont ils montrent leur affection est subtile et différente de ce que nous attendions. Nous aimerions qu'ils soient plus et pourtant en même temps ce qu'ils ont, c'est tout simplement parfait. Oui je sais ce n'est pas une question, mais peut-être pourriez-vous nous en dire un peu plus sur qui ils sont et leur dynamique?

Je ne pourrais pas vraiment parce qu'explorer qui sont Meg et Simon fait partie du voyage pour raconter leur histoire. Alors vous apprenez leur histoire telle qu'elle se déroule.
9- En dehors de vos personnages qui est votre héroïne préférée? Et qui est votre héros préféré?
Je ne pourrai jamais en choisir un. J. Donc, les héroïnes seraient Mercy Thompson (Patricia Briggs) et Elizabeth Bennett (Jane Austen). Et les héros seraient Roarke (JD Robb), The Virginian (Owen Wister) et Walt Longmire (Craig Johnson).
10- Le monde est sur le point de se terminer et vous devez monter votre équipe parfaite pour l'apocalypse avec cinq personnages fictifs, qui seraient-ce?
Daemon Sadi, Lucivar Yaslana, Ladvarian, Cassidy (des Joyaux noirs), et Glorianna Belladonna (de Ephemera).
—————–
Meg Corbyn, Tome 2
Résumé (traduction personnelle) : Après avoir remporté la confiance des terra indigenes résidant dans le Lakeside Courtyard, Meg Corbyn a du mal à comprendre ce que cela signifie de vivre parmi eux. En tant qu'être humain, Meg devrait être une proie à peine tolérée, mais ses capacités en tant que cassandra sangue fait d'elle quelque chose de plus.

L'apparition de deux drogues addictives a déclenché la violence entre les humains et les Autres, ce qui entraîne le meurtre des deux espèces dans les villes voisines. Alors, quand Meg fait un rêve mettant en scène du sang et des plumes noires dans la neige, Simon Wolfgard – le leader métamorphe de Lakeside – se demande si leur prophète de sang rêve d'une attaque passée ou d'une menace future.

Comme l'envie de parler des prophéties frappe Meg de plus en plus souvent, les problèmes trouvent leur chemin à l'intérieur du Courtyard. Maintenant, les Autres et la poignée d'humains qui y résident doivent travailler ensemble pour arrêter l'homme revendiquant leur prophète de sang et arrêter le danger qui menace de les détruire tous. 
Convaincus ? Je ne peux que vous conseiller la série chaleureusement en vous assurant que vous ne serez pas déçus. Ce sont trois merveilleux livres. Vous avez d'ailleurs l'opportunité de gagner 5 Tomes de ce deuxième roman, le tout en partenariat avec l'éditeur. Je suis vraiment contente d'avoir la chance de pouvoir partager avec vous ce magnifique coup de coeur. N'hésitez pas à participer ! Le concours est ouvert à la France et à la Belgique et se termine le 22 Avril. L'email que vous utilisé sera celui avec lequel nous vous contacterons si vous avez gagné. Remplissez bien chaque conditions dans la forme suivante :