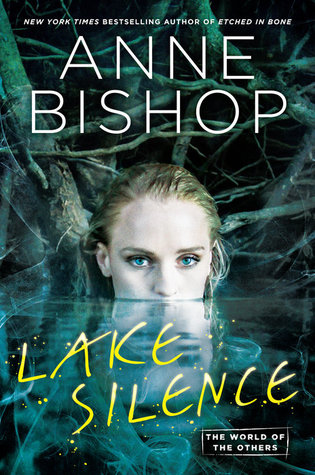 The Others, Book 6
Synopsis: Human laws do not apply in the territory controlled by the Others–vampires, shapeshifters, and paranormal beings even more deadly. And this is a fact that humans should never, ever forget . . .

After her divorce, Vicki DeVine took over a rustic resort near Lake Silence, in a human town that is not human controlled. Towns like Vicki's have no distance from the Others, the dominant predators that rule most of the land and all of the water throughout the world. And when a place has no boundaries, you never really know what's out there watching you.

Vicki was hoping to find a new career and a new life. But when her lodger, Aggie Crowe–one of the shapeshifting Others–discovers a dead body, Vicki finds trouble instead. The detectives want to pin the man's death on her, despite the evidence that nothing human could have killed the victim. As Vicki and her friends search for answers, things get dangerous–and it'll take everything they have to stay alive.
Review: After finishing the story of Meg and Simon, I was really curious to discover this first spin off. How not to be? I loved all the novels and was really excited to see what the author was going to present us.
Vicki has managed to rebuild her life since her divorce. This is not easy because she keeps the consequences of moral harassment that her husband has made her suffer and she is not very comfortable with men. But she has rebuilt herself and she is trying to create a kind of little inn for everyone. Yet nothing is simple and when she discovers a body not far from home, it's the beginning of trouble. It seems that her ex-husband is related to this story and that he is part of a group that wants to acquire her land. They seem to have forgotten the rules that govern this place or the fact that Vicki is helped by Others who have attached themselves to her.
I had a great time with this story but I must say that I found it a little below regarding the previous ones. Vicki is finally, when you think about it, pretty close to Meg on several points, but it's true that no one in this style can surpass the original heroine for me. I really liked following the investigation and seeing what the characters were going to do next. It was also very nice to see some links with the first volumes even if it's really very light. This novel is finally quite a standalone and the story is self-sufficient.
I wonder if the author will propose anything else, but in any case I was delighted to immerse myself in the universe and to discover new characters that make us travel!